Our expert:  Dr. William Zugner has been a clinical peer review consultant for Excellus BlueCross BlueShield for more than six years. He is a past president of New York State's 7 District Dental Society. He is a Fellow in the American College of Dentists and the International College of Dentists as well as a Member of the Pierre Fauchard Academy. Dr Zugner maintains a private practice in Webster, N.Y. and has for 20 years.
How has the pandemic been impacting the health of our teeth?
(Dr. Zugner) Since the start of the pandemic, one issue within my own practice that I have seen a concerning increase in has been patients presenting with jaw and muscle pain and tooth sensitivity/pain from clenching and grinding due to increased stress.
If left untreated, damage such as fractured/cracked teeth and musculoskeletal disorders can occur. The sooner treatment is initiated, the easier it is to break the habit.  As always, I recommend to my patients to continue taking good care of your teeth at home and to follow through with all recommended treatments by your dentist.
How have precautions at the dentist's office changed?
It is true that since the start of the pandemic, the administering of dental care has changed, but not as much as you think. Dentistry has always followed certain precautions that other parts of healthcare haven't, because historically, the exposure in dentistry has always been high. Universal precautions, like wearing a mask and gloves, were introduced by the Centers for Disease Control and Prevention (CDC) in 1985, mostly in response to the human immunodeficiency virus (HIV) epidemic. The profession has adhered to these requirements, and to this day the dental operatory is one of the safest places where healthcare is administered.
For example, between each patient, every surface is wiped and sterilized. Additionally, all instruments are immediately removed, cleaned and sterilized. Anything which is deemed single patient use is disposed of and replaced. Moreover, operatories are not set up or prepped for the next patient until right before the appointment. The doctor and all staff change PPE between each patient, and whenever soiled. These are all standard protocols and have not changed in recent times, thus securing a safe environment for both patients and clinicians.
Where might patients notice a difference when visiting the dentist now?
The changes that have occurred in response to the pandemic include enhanced patient and clinician screenings prior to and upon entering the office. Masks are always being worn by everyone in the office, excluding the patient during treatment. All patients and employees are encouraged to stay home if they feel ill. Also, during certain procedures, specialized masks are being worn by those who provide the treatment and are at a higher risk of exposure.
What would you tell a patient who is weighing the decision to visit the dentist during the pandemic?
One must consider the harm that is caused when treatment is delayed. On routine appointments, dentists screen for not only issues with the teeth, but also thoroughly examine supporting structures and assess for any pathology of the head and neck. Routine care is essential in the proper maintenance of one's health and to allow for early diagnosis of problems.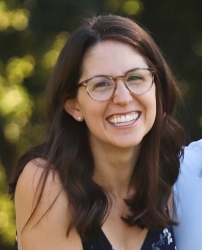 Latest posts by Erika Gruszewski
(see all)