Alzheimer's disease and dementia are personal.
They impact not just those afflicted, but all the family members and friends around them. Shaquana P. Divers of Monroe County knows this first hand. Her great grandmother, Catherine Taylor, developed dementia during the latter part of her life.
Remembering A Family Tradition
"Our family tradition of making fresh dill pickles in the summer always reminds me of my great grandmother," she said smiling. "My granny, who affectionately called me Shawnie, had a huge garden in East Northport, Long Island. She used to grow cucumbers in her garden and made the most delicious pickles from them."
But as time went on for her great grandmother, remembering even the things she had done for years like how to make her pickles, became impossible. Dementia is a general term for loss of memory and cognitive abilities that includes a range of medical conditions, including Alzheimer's disease. Alzheimer's disease is a neurological disorder in which the death of brain cells causes memory loss and cognitive decline, explains Nicholas Massa, MD, medical director at Excellus BlueCross BlueShield. "More than 400,000 New Yorkers aged 65 and older are living with Alzheimer's or another dementia and more than one million family members and friends are providing care to their loved ones." (Source: Alzheimer's Association)
Alzheimer's disease alone is the sixth leading cause of death among all Americans and the fifth leading cause of death among older adults. The medical and public health communities have deemed Alzheimer's disease and dementia public health problems that need to be addressed, since the proportion of older adults in the United States is projected to increase dramatically in the coming decades.
A Call To Action
Joanna Dott of Onondaga County has also experienced the effects of these diseases. "About 5 years ago my grandmother, Julie (who I call Mom-mom), was diagnosed with early signs of Alzheimer's/dementia," she said. "She moved from her home in Philadelphia, P.A. to Syracuse to live with my mother. My Mom-mom has always been my hero growing up so it was wonderful having her so close to home – however, we quickly realized how different life would be."
Joanna's family has watched the disease progress day-by-day and in a short amount of time. The stress on the caregivers is great, so she often steps-in to help her mother care for her grandmother.
Both Joanna and Shaquana knew they could not sit idle. Both have taken action to educate themselves, their community, and to raise awareness in hopes of finding a cure.
Get Involved
"While researching this disease and trying to educate myself on the various stages, I learned about the Alzheimer's Association in Central New York. They have so many amazing resources available such as a 24/7 helpline, support groups for caregivers, care training, and planning for the future to name a few," Joanna said.
In 2017, she decided to take part in the organization's annual fundraising event, The Walk to End Alzheimer's in CNY and created a team for her family and friends. "For the past three years, we have made walk day a huge celebration of my grandmother's life – my family comes from out of town and after the walk we have a BBQ at my house and enjoy being together," Joanna said. "Participating in the walk each year means so much to my family because, although there is no cure at this time, we have hopes that with our participation and fundraising efforts, we will see the first survivor of Alzheimer's!"
The Alzheimer's Association Walk to End Alzheimer's is the world's largest event to raise awareness and funds for Alzheimer's care, support and research. The CNY Walk is scheduled to be held virtually on Sunday, September 27, 2020. This inspiring event calls on participants of all ages and abilities to join the fight against the disease.
Fundraising dollars and participation in the event help to change the level of Alzheimer's awareness in the community.
The Longest Day
Shaquana connected with the Alzheimer's Association in Rochester/Finger Lakes and learned about the Longest Day event. The Longest Day, which fell on June 20 this year, is the day with the most light — the summer solstice.
"I learned that lifestyle habits such as consistent physical activity, following a Mediterranean diet and getting ample sleep may ward off the disease," she said. "But the condition is still a mystery, especially for African Americans and Latinos.  Our collective power is needed to raise awareness, contribute to funding for research and treatment, address social determinants of health, and support programs that uplift our elders and caregivers who are suffering."
Learn More
The Alzheimer's Association has offices throughout the nation. They provide a wealth of services that community members can benefit from, including:
24/7 helpline
Care consultations for families affected by dementia
Support groups for caregivers
Social activities for individuals with dementia and their care partners
Educational programs for families, professional caregivers and community organizations.
All services are free and currently are provided virtually or by phone. Individuals with memory loss and family caregivers can call the helpline at 800-272-3900 to learn about the symptoms of dementia, find information about legal, financial, care and treatment options, get decision-making support, and receive around-the-clock crisis assistance.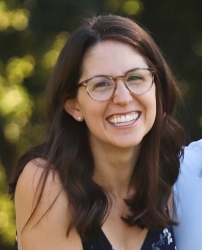 Latest posts by Erika Gruszewski
(see all)