Like in many families, my mom and my aunts spent several years caring for my grandparents. Each sister had a caregiver role. While one advised on medical decisions, another assisted with legal affairs. They did chores around the house, cooked meals, and helped my grandparents get to appointments. Most importantly, they all continued to bring laughter and joy to my grandparents, even in the most difficult of times.
In upstate New York, 20 percent of adults identify as informal, family caregivers. Another 14 percent of upstate New York adults are expecting to step into a caregiver role within the next two years. Caregiving can be a rewarding experience, but it can also be very stressful. Whether you're providing hands-on care or helping from afar, here are some tips from fellow caregivers to help you provide care for your loved one.
Make a Plan and Put it to Paper
Phil Fielding of Monroe County learned a lot about caregiving from watching his own parents take care of his grandparents. "Have a plan way earlier than you think you need it," suggests Phil, "Because you just never know when you may need it." Phil added that making a plan early is "nothing to be scared of. But you need to make sure that your loved ones have a plan in place and wishes on file for what they want."
Start planning by working with your loved one to complete necessary paperwork. Forms for a HIPAA authorization, or advance directives including a health care proxy, may need to be completed. For more information on advance care planning, visit CompassionandSupport.org. It may also be useful to consult with an elder law attorney to help protect your loved one's finances should he or she need institutionalized care later.
Be an Advocate
It can be overwhelming when a loved one is diagnosed with a medical condition. If you're suddenly in a caregiver role, Jan Caster, a caregiver from Onondaga County suggests learning about your loved one's medical condition to "be your loved one's best advocate." Local chapters of health organizations like the Alzheimer's Association, the American Cancer Society, and the American Heart Association can be good places to start when looking to learn more about a medical condition.
If you're able to go with your loved one to the doctor, take notes during the appointment. This can help you and your loved one remember more about the appointment. Taking notes can also help trigger questions you may have. At home, using a calendar can help you keep track of your loved one's health and activities. That makes it easier to share the information with the health care provider at the next appointment.
Choosing Wisely is another resource that can help with learning about whether certain tests, treatments or procedures are necessary for certain conditions.
Get Organized
Keeping track of documents can be challenging when medical bills, statements and educational materials start to pile up. Phil suggests "finding a system that works for you and using it to stay organized." A filing cabinet or labeled folders can help you keep track of all the paperwork. Phil adds that you'll also want to "find out the system of the person you are giving care for." That way you can easily find the important documents that they were keeping track of.
Manage Medications
It's important for your loved one to take any medications as directed by their doctor. One of my aunts, a pharmacist, took charge of helping my grandparents with their medications. She would explain why the medication was recommended, what the potential side effects were, and look for any potential drug interactions. For caregivers without a medical background, spending time looking up the medications and side effects can be helpful. The pharmacist or health care provider can also answer any medication questions.
Using a pill box can also help your loved one remember to take the right medications at the right time. You may even be able to save yourself a trip to the pharmacy by signing up for prescription home delivery. Some home delivery pharmacies will deliver a 90-day supply of a monthly medication right to the home, saving you time and/or money. Talk with the pharmacist to learn more.
Use Community Resources
Many caregivers stress the importance of having a strong network of community resources. But when you're new to caregiving, it can be hard to even know where to start looking for help. Based on his experiences, Phil says that "Eldersource has been a huge help with linking to resources in the area. Senior centers in the region are also a great contact when caring for the elderly." Contact your local Office for the Aging for assistance with things like transportation, long-term care insurance, or housing resources. To learn more about available services and supports for people with disabilities of all ages, utilize a hospital social worker or NY Connects to help you explore options.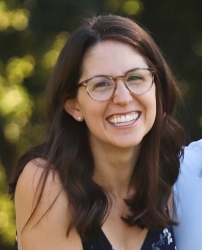 Latest posts by Erika Gruszewski
(see all)