I'd rather be cooking than gardening, but there's something about growing and using my own herbs that's satisfying to the soul and palate and a treat for the senses. Once planted, they grow quickly–sometimes, it seems, right in front of my eyes. In the morning, I do some tactile and aromatherapy as I touch and smell the herbs.
Growing your own herbs can be daunting to the novice gardener. Here are tips for first-timers:
Start small by growing plants in containers. After you bring the plants home from the farmers' market, garden center or hardware store, repot them in larger containers with good potting soil.
In upstate New York, wait until Memorial Day to grow them outdoors. If we do get a frost or the threat of one, it's easy to cover the containers with a blanket or move them to the garage. The animals don't get to my deck where I grow them in containers, but they do get to my neighbor's garden in the ground.
Check the website herbgardening.com for a wealth of information for growing herbs—from anise to watercress—inside, outside, in containers and even hydroponically.
Here are more tips from Pamela Shade, a horticulturist and curator of the Robison York State Herb Garden at the Cornell Botanic Gardens in Ithaca, New York.
Don't tuck your herbs into a shady corner of your yard. Most culinary herbs require full sun and a minimum of six hours direct sunlight daily.
Fight root rot and fungal diseases by providing plants with well-drained soil. Add several inches of compost to improve the soil quality of heavy, wet, clay soil.
Because herbs need room to thrive, allow plenty of space between plants for good air circulation and to encourage maximum growth. For example, basil plants should be spaced at least 12 inches apart.
Don't over-fertilize as this will decrease the flavor of the herbs.
Not all herbs are the same, since some want to be raised in certain ways. Shade offered the following advice:
Some herbs can be started from seed indoors during the winter and spring. These include thyme, a perennial, (February); parsley (March); basil and marjoram (early April).
Other herbs are best grown from seeds directly planted into the garden. They include anise, dill, caraway, cilantro, cumin, fenugreek and mustard.
Longing for lavender or sage? It's best to purchase plants from a reputable nursery since they take a long time to grow into mature plants large enough to transplant outside into the garden.
Now that you're an herb-growing expert, you can start cooking! Herbs are a flavorful and calorie-free addition to any dish. Here's how I use some of my favorite herbs:
Basil. Good in pesto or in a tomato and fresh mozzarella salad, on pizza and in marinara sauce. Basil is wimpy and turns limp at the first sign of cold weather. Freeze pesto in ice cube trays, remove to a freezer bag, and take out as needed for a winter treat that reminds you of summer's bounty.
Chives. Excellent potato or cauliflower salad. (See recipe below)
Mint. Add to hot or cold water for flavor. Chew on mint leaves instead of gum or candy. Mint is a take-charge herb that spreads far and wide. Grow it in pots to contain it. If you plant it in the ground, cut the bottom off a pot and plant the cylinder in the ground to damper mint's urge to roam.
Parsley. A must for tabbouleh. Hearty parsley lives up to its name. I've brushed snow off it and welcomed it to the warm indoors. (See recipe below)
Rosemary. Tasty with roasted potatoes or on pork.
Sage. Good with eggs or chicken.
Tarragon. Transform leftover chicken to chicken salad.
Thyme. Delicious in bean salads, vegetables and with meat.
There's nothing like harvesting your own herbs and savoring their smell and taste firsthand. To paraphrase an old saying, the scent of the rosemary stays on the hand of the giver. Share your abundance with friends and co-workers. You'll both be glad you did!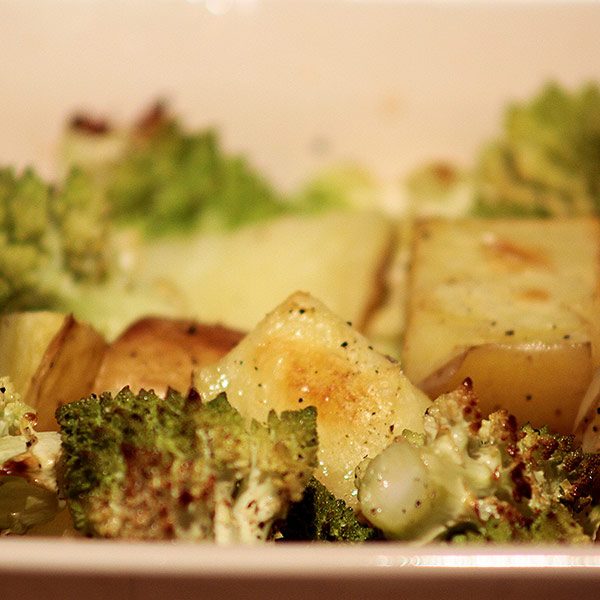 | | |
| --- | --- |
| | |
Cut the potatoes to ¾ inch cubes. Place on a jelly-roll pan and toss with the oil, garlic powder, rosemary, paprika, salt and pepper. Roast the potatoes in the middle of a preheated 450°F. oven, turning them occasionally, for 15 minutes. Add the cauliflower, toss the mixture well, and roast 10 minutes or until the cauliflower is tender and golden in spots. Toss the vegetables with chives and serve topped with a garnish of whole chives.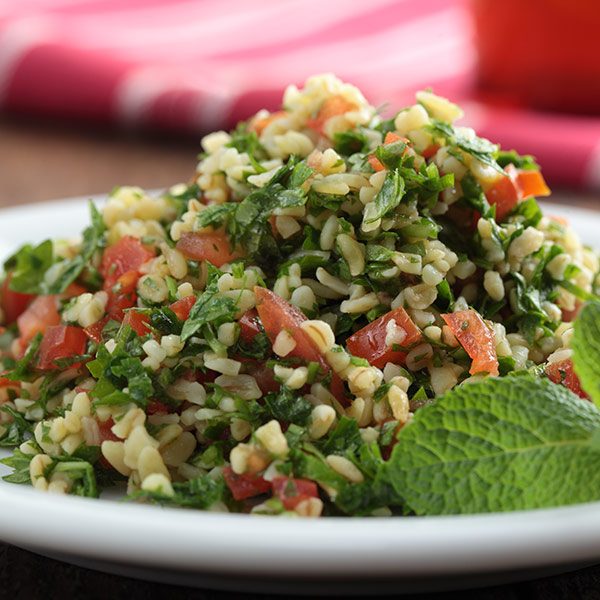 | | |
| --- | --- |
| | |
Place bulgur in a heatproof bowl. Pour boiling water over, then cover bowl tightly with plastic wrap and let stand 15 minutes. Drain in a colander, pressing on bulgur to remove any excess liquid. Transfer bulgur to a bowl and toss with remaining ingredients until combined well. Enjoy!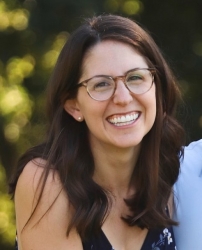 Latest posts by Erika Gruszewski
(see all)