Certain slices of Americana are just ingrained into our culture. You know, things like mom, apple pie, pizza, and yes, cool sunglasses. Images of famous people like JFK, The Blues Brothers, Tom Cruise, Barack Obama, and others in their favorite shades have helped promote them all over the globe.
Of course, sunglasses do have a more important purpose than letting us channel our inner celebrity. Whether you're on the road, beach, boat or the slopes, wearing the right sunglasses is a great protection against ultraviolet (UV) rays that can cause eye damage, including tumors and other eye diseases that can cause blindness.
Spend your hard-earned dollars wisely. Here are seven tips for buying your next pair of sunglasses from the American Academy of Ophthalmology.
Look for this tag
Look for a sticker or tag noting that the glasses block 100 percent of UV rays. About half of sunglass wearers, however, fail to check UV ratings before buying a pair of shades, according to a survey by the Academy.
Go big
Consider buying oversized or wraparound glasses. The larger the sunglasses, the lesser the risk of the sun damaging your eyes. Don't let those pesky UV rays sneak in from the side of your glasses!
Darker lenses?
You might feel like a dapper chap in your darker shades. But darker lenses don't necessarily block more UV rays.
Don't worry about the colors
Sunglasses with amber, green or gray lenses don't block more sun. The lenses, however, can increase contrast, which might be good for baseball players, golfers and other athletes.
 Cut glare, not UV.
Polarized lenses cut glare from water, pavement and other reflective surfaces. They don't offer more protection from the sun. But wearing these lenses while driving or being on the water can make the activities safer or more fun.
Don't worry about $$
The best sunglasses don't have to cost a lot of money. Cheaper glasses marked as 100 percent UV-blocking can be just as effective as more costly options.
Finally …. Do you wear prescription glasses? Then don't forget those prescription sunglasses!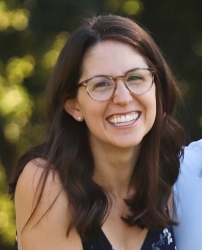 Latest posts by Erika Gruszewski
(see all)