Some of my friends think I'm odd because I'm one of those people who genuinely look forward to winter. I just can't  imagine living someplace like Florida for the winter.  Snowy weather is something I embrace. I love to be outside in nature year-round, and when winter arrives it brings a whole new season to enjoy. And for me, winter means snowshoeing.
Keep moving and stay warm
No one likes being stuck indoors all winter and my  "ticket" to get out is snowshoeing. It's a great cardio workout and also low impact. Snowshoeing is a fantastic recreational activity for many people, and is especially good if you're looking for an activity that's easier on your knees. Unlike ice fishing where you're just standing around in the cold, snowshoeing generates heat and burns calories. The trick is to wear the right gear to stay warm and dry.
Make it easy to get outside
Living in upstate  New York, we don't need to drive for hours to find a park with snowy trails. You also don't need thousands of acres to have a fun snowshoeing experience. My wife and I are lucky that we can start  snowshoeing or cross country skiing right from our backyard. With a small local park nearly  outside our backdoor, it's really easy to get out anytime we have snow. There are moments while snowshoeing where we'll just take in the  scenic views and watch the local wildlife and birds. When the snow conditions are really good we also enjoy cross country  skiing, but snowshoeing doesn't require great conditions. You can even snowshoe on many trails that wouldn't be good for skiing.
There aren't as many people outside in the winter and we enjoy quiet moments snowshoeing in Powder Mills Park (southeast of Rochester) and nearby Mendon Ponds Park. With fewer people outside, it is always a good idea to take  a friend with you on a winter adventure. There is safety in numbers. Keep reading for  a few additional tips I've picked up over the years.
Getting Started
On a cold winter day, managing your body temperature and perspiration is  key to staying comfortable and having a good experience while snowshoeing. You don't want to be too cold, nor do you want to get overly hot & sweaty; once you get wet you can become cold.
Dress in breathable layers. Wear synthetic breathable materials like polypro and fleece. Never-ever wear cotton in the cold because it absorbs moisture and then gets cold (this means no jeans or cotton pants, no cotton socks, no cotton shirts, no cotton underwear).
Bring a water-resistant shell/coat that is easy to take off & carry, but available to put on if the weather turns cold, windy or wet. If you get too hot you can tie the jacket or extra layer around your waist. When it's below 10 degrees, I like to wear extra glove liners under a pair of ski gloves or mittens. Bring water, a high energy snack and a cell phone.
Start slow and bring a buddy
Don't set out on a mega, multi-mile journey your first time out. Snowshoeing on flat terrain is not technically difficult to learn, but it's sort of like walking in deep sand or deep water. You'll feel a bit like Herman Munster at first, but it gets easier with practice. Snowshoeing in deep snow or on steep terrain can be extremely hard work (like climbing many flights of stairs). Use common sense and gradually increase your distances over several outings.
If you're snowshoeing on a trail that is also used by cross country skiers, they will be moving faster. As a courtesy, try and stay out of the grooves created by the cross country skiers so they can pass in either direction without having to stop.
Wear comfortable boots and gaiters to keep the snow out. I don't like to snowshoe in sneakers or low shoes because my feet will get wet and then cold which isn't fun.
A number of years ago, I was up north snowshoeing deep in the Adirondack woods (near Gothics, a mountain in the High Peaks Region) after a 60-inch snowfall when my snowshoe binding broke. We were miles from the road where the car was parked. I was able to fix the snowshoe and get out safely (used a MacGyver technique with a spare shoelace). This is a lesson I remember and one reason I wear boots, not sneakers (just in case your snowshoe breaks and you have to walk out without snowshoes).
Snowshoe technology has come a long way in the past 20 years
Modern snowshoes are lightweight and strong. Get good quality snowshoes that are sized for your weight/height. You don't want to break a snowshoe or binding if you're deep in the woods on a cold day.
Don't skimp on equipment! I recommend a good sturdy snowshoe with an aluminum frame, and an adjustable step in binding with under-foot crampons to grip on ice or when going up a steep hill. There are places you can rent snowshoes before you buy (check downhill ski areas or local outdoor sports shops). Get help picking out snowshoes at a reputable outdoor shop to make sure you get the right size for your body weight.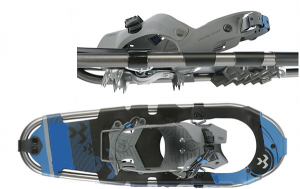 Use ski poles or walking poles with
snow baskets to keep you balanced as you go.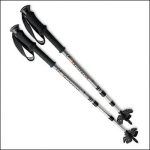 There is an investment to get started (approximately $200-$500) but once you have the snowshoe gear it can last many years, and it's free to snowshoe in most of our public parks.
Get out in the snow
If you get outside this winter and have fun you can help to end those winter hibernation blues. Snowshoes are also very easy to keep in your car trunk in case you stumble upon a new place to explore.
Snowshoe resources (Rochester area):
http://rochester.kidsoutandabout.com/content/places-go-cross-country-skiing-and-snowshoeing-greater-rochester
Rentals: (While there are many rental options available, these are few that I am familiar with.)
Snowshoe course (varies by location):
Places to snowshoe in upstate New York: 
Allegany & Steuben Counties
Phillips Creek & Palmers Pond State Forests
Mossy Bank Park
Erie County
County parks: http://www2.erie.gov/parks/index.php?q=parks
Chautauqua & Cattaraugus Counties
Peek'n Peak  (note that fees may apply for this private location)
Westside Overland Trail
Long Point State Park
Allegany State Park (Art Roscoe Ski Area)
Allegheny River Valley Trail
Franklin County
Livingston, Ontario & Yates Counties
Bristol Mountain Nordic Center (note that fees may apply for this private location)
http://www.bristolmountain.com/nordic-center/
Genesee Valley Greenway (Scottsville to Cuylerville)
Letchworth State Park (East of Genesee River)
Rattlesnake Hill
Canadice Lake Trail
Cumming Nature Center
Harriet Hollister Spencer Mem. State Recreation Area
Hi Tor Wildlife Management Area
Middlesex Valley Rail Trail
Keuka Lake State Park
Keuka Lake Outlet Trail
Monroe County
County parks: https://www2.monroecounty.gov/parks-index.php
Hamlin Beach State Park
Turning Point Park
Durand Eastman Park
Seneca Park
Webster Park
Black Creek Park
Northampton Park
Oatka Creek Park
Quinn Oak Openings
Tinker Nature Park
Genesee Country Nature Center
Powder Mills Park
Mendon Ponds Park
Niagara & Erie Counties
Erie County Forest
Erie County Forest — Lot 3
Sprague Brook Park
Emery Park
Tift Nature Preserve
Como Lake Park
Walton Woods
Buckhorn Island State Park
Onondaga County
Orleans, Genesee & Wyoming Counties
Lakeside Beach State Park
Iroquois National Wildlife Refuge
Genesee County Park and Forest
Beaver Meadow Audubon Center
Bryncliff Resort
Is your favorite place to showshoe not on this list? Add it  to the comments section below!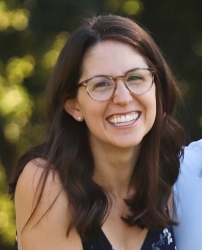 Latest posts by Erika Gruszewski
(see all)