Planning a summer vacation? Why not  take a trip that makes a difference and lets you explore the world? Consider taking a volunteer vacation.
What's a volunteer vacation? While you are off exploring the world, you could also be living with a host family, working in the community, and getting to know the local people.
If you're on the fence on this travel trend, check out some more reasons to try it out.
The Best Way to Experience the Culture
Dr. Gregory Carnevale, a Chief Medical Officer at Excellus BlueCross BlueShield, went to Haiti for a volunteer vacation. He said it was amazing "to see a different part of the world and to be able to help a population that has nothing compared to what we have here in the US." Carnevale and the volunteer team were deeply immersed in the Haitian culture through their work in a local orphanage.
You can also enjoy authentic home-cooked meals from local villages, while becoming immersed in the local language. Learn the rich history of the culture around you by attending traditional festivals and holiday celebrations with your host family or fellow volunteers.
Carnevale adds that,"volunteer vacations give not only meaningful perspectives on difficult issues in other parts of the world, but also how different people live their daily lives."
Explore the World and Give Back
Pat Salzer,  a Registered Dietitian and Workplace Wellness Support Coordinator with Excellus BlueCross BlueShield, visited Thailand on her volunteer vacation. The experience gave her the opportunity to explore a beautiful location with breathtaking views while she was working for the community there.
Not only can you explore picturesque places, but you can contribute to a meaningful cause. By having this sense of purpose in your travel, you can opens the doors for learning about the people in the communities you serve.
Friendships
During these programs, you'll likely create life-long friendships with host families and other volunteers. Salzer stresses that this was her favorite part of her volunteer vacation. She knows that, "the bonds that are made with the family who we help build their home are lasting memories." Salzer adds "even if language is a barrier, we are able to communicate and learn about other."
Life Changing
Many people who choose a volunteer vacation are forever impacted by the experience. The lessons learned through the immersion into another culture are often something that become  integrated into daily life when the trip is over. There's also the opportunity to teach others from those lessons and encourage more acceptance of the culture you experienced.
Where to begin
Here are some possible programs to choose from:
Important Tips:
Decide the type of work before hand by researching the destination. Making sure your program is a good match for you will make the trip most memorable. Carnevale says that advance planning is critical to avoid unnecessary worries. A lot of people forget to consider time-off, necessary immunizations, travel documents, travel arrangements, currency, language barriers, etc.
Contacting the organization and asking a lot of questions will ensure that you know all the details of your program before you leave. Even asking people that have done the program previously will give you good background information.
By working with certain local organizations, fees are low and usually go towards community projects or employment. You can save money, and do good.
Creating a budget before the trip will help you plan out your extra activities throughout the entirety of the program, while also keeping you on track for your spending goal.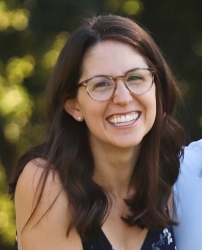 Latest posts by Erika Gruszewski
(see all)