Some things can't be avoided—like colds that settle in right before a vacation. And flights that can't be postponed because I'm sick and don't want to miss one niece's wedding and another niece's baby shower, and I haven't seen my 91-year-old mother in six months.
Here's how my get well journey began and ultimately led to my using telemedicine so I could enjoy time with my family in Oklahoma and Missouri.
My trip was looming
After my sickness hit, I was resigned to sniffling, sneezing and coughing my way through the next few days. After all, colds, as the adage goes, are "three days coming, three days here and three days going." I started taking over-the-counter cold medicine to relieve symptoms and drinking lots of liquids and tried to get more shut-eye. Standard operating procedure for waiting out a cold.
My trip was looming. I needed to be healthy. But when my throat felt like it was lined with razor blades, I visited an urgent care center to rule out strep. Because I've found the quick strep test not always reliable, I requested a throat culture which takes a couple of days to grow. I hoped to get the results back Saturday so if they came back positive, I could be prescribed an antibiotic before leaving on Sunday. Fortunately, I tested negative.
No hugs. I'm fighting a cold.
So, I sucked it up and boarded the plane armed with a decongestant, a nasal inhaler, plenty of tissues, antiseptic wipes and hand sanitizer. I discreetly coated the inside of my nose with a saline nasal gel and used earplugs to avoid airplane ear, an especially uncomfortable condition when you're flying with nasal congestion. Still, my eardrums felt like they were about to burst on the descent—not once, but twice since I had a connection in Chicago. No wonder some babies and little kids cry so loud on planes!
When my sisters picked me up at the Tulsa airport, I warned them, "No hugs. I'm fighting a cold."
Each morning, I hoped to have turned the corner and be on the mend, but I wasn't getting better. Friday, day 10 of my cold and the day of the rehearsal dinner, I still felt miserable. There wasn't time for and it wasn't convenient for another urgent care visit. What to do? What to do?
Telemedicine to the rescue
Then, I had an "aha" moment. Telemedicine! I'd used it successfully a couple of times before at home in New York. Once for a cut that would not heal, another for a rash, the kinds of minor illnesses and injuries that many telemedicine services treat.
But, it would also work in Missouri! For what I thought was a cold and knew was something more significant!!
I was already registered with MDLIVE, the telemedicine service affiliated with my health insurance. Now, I just had to schedule an appointment. I knew I could do a phone consultation or a face-to-face visit via video conference.
When I made the initial call that morning, I asked for an immediate doctor visit, although I could have scheduled one later in the day. In a few minutes, a doctor licensed in Missouri called me. He asked about my symptoms, how long I had had them, and what I'd been taking to alleviate them. I told him about the negative throat culture. He was friendly and compassionate. (A recent survey of upstate New Yorkers by Excellus BlueCross BlueShield indicated that 80 percent of those who have used telemedicine rated their experience as "excellent" or "very good.")
Ready for the wedding
The doctor concluded my cold had probably developed into a sinus infection. He faxed some prescriptions to a pharmacy near the hotel. They were ready in about an hour, and that afternoon, I was bright-eyed and bushy-tailed for the wedding festivities.
The telemedicine visit was fast, effective and cheap. (Through my health insurance, my co-pay for a telemedicine visit is $10. Check with your health plan to see if you have a telemedicine benefit. If you don't, you can still use the service. Google "telemedicine" or "telehealth" online to see what's available and how much it costs.)
Although I felt better soon after taking the prescribed medications, having to fly again a few days later seemed to set me back. When I got home, I scheduled a visit with my regular doctor who prescribed an inhaler for a slight wheeze.
So, if you find yourself or a family member with a minor illness or injury and your regular doctor isn't available or you're out-of-town, telemedicine may save the day—or your vacation.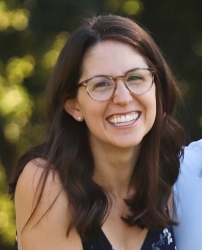 Latest posts by Erika Gruszewski
(see all)