Growing up as one of six kids, Sandra Smith of Chenango County always knew she wanted to be a mother.
"I'd always pictured that coming to me in the same way it did for everyone else. I believed I would fall in love, get married, get pregnant, and be able to care for my child right from birth," she stated.
That's not how it happened for Sandra.
A Rewarding Journey
Her first child was conceived through in vitro fertilization. After that, Sandra and her husband unsuccessfully tried again to get pregnant. Knowing that they still had a whole lot of love and stability to give, they decided to try adopting a child through foster care.
Embarking on the process of becoming foster parents meant extensive background checks, months of classes and plenty of home visits. Sandra said the whole thing was long and arduous, but so worth it in the end.
Sandra and her husband fostered a little girl who was placed in their home when she was 10 months old. Eight months later, they were able to proceed with the adoption. "Amy is now a happy, healthy and fun-filled 10-year-old little girl, and she certainly completed our family," Sandra added.
Consistent, Quality Health Care
Today, approximately 16,000 children in New York state are in the foster care system and waiting for homes. Foster parents are special people; they open their homes and hearts to children who cannot continue to live safely with their biological families.
Studies show that children in the foster care system do better when their health is closely monitored during the various transitions and psychosocial stressors they may experience.
Amy Houghton, with Excellus BlueCross BlueShield, understands the importance of consistent, coordinated health care for children in the foster care system. Amy leads the Excellus BCBS Foster Care team that works to enroll foster care children into health insurance plans and coordinate their care to make sure they have consistent access to necessary social, community, medical and behavioral health services. The Foster Care Team works with other service providers in the community to advocate for children in foster care and ensure that they are receiving high quality care.
"I am proud of our dedicated staff and their commitment to helping this population live healthier and more secure lives through access to quality health care and services," said Amy.
To learn more about foster care, visit: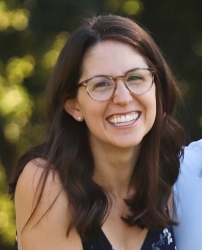 Latest posts by Erika Gruszewski
(see all)