According to area health departments, an alarming percentage of children in Herkimer and Oneida counties are not screened for lead exposure.
Screening, however, is critical since the majority of homes in the area were built prior to 1978. That's when lead paint was still commonly used. If children are exposed to lead, they're at risk for major lifelong complications, including behavioral and social issues, learning disabilities and physical and psychiatric health issues.
The good news? A new initiative is providing local healthcare providers with the technology to more easily screen toddlers at ages one and two. This is when it's most important to identify and address lead exposure. Using grant funds from Excellus BlueCross BlueShield's Member and Community Health Improvement program and with support from the Lead-Free Mohawk Valley Coalition, Herkimer County HealthNet is distributing lead screening machines to area primary care offices.
Removing Barriers to Lead Testing
The Lead Care II machine provides an almost instant reading of blood lead levels from a finger-stick blood sample. Herkimer Family Nurse Practitioners, a primary care pediatric practice in Herkimer County, received one of the testing machines in early 2017.
"Before we got the machine, testing children at the appropriate age was a challenge," said Michelle Gorski. Gorski, along with Charlene Macri, owns the practice.
Previously, screening rates for their patients were between 70 and 80 percent. This range is not uncommon among practices without on-site testing capabilities.
Transportation issues and work schedules sometimes prevent parents from having their children tested at the lab. In some cases, parents lose their lab slips, or simply forget to get the test done. Now, with the ability to test for lead at a child's routine checkup, the practice is on track to screen 100% of their patients at ages one and two.
Making Lead Testing Less Scary
Some parents are understandably hesitant to bring their infants to the lab to have their blood drawn at all.
In a lab, a technician usually tries to obtain a blood sample from a tiny vein in the child's arm. That can be scary and uncomfortable, even for an adult. As a result, Gorski and Macri estimate that more than 25 percent of the children they refer to labs leave without a successful blood draw.
Alternatively, a finger stick in the familiar primary care office environment is much easier and less painful than a regular blood draw.
"We've actually tried the LeadCare II lances (the instruments used to prick the child's finger) on ourselves, and you can barely feel it. Most children don't even cry when they're poked. Sometimes, we give them a lollipop or a toy to distract them, and it's fairly easy."
Consequently, "we have a much higher success rate (for performing the test) and parents are happier," she said.
Following Up To Find the Cause
The nurses follow up immediately if a child's lead level is high. They refer the child to a lab or hospital for a regular blood draw. With the added urgency of a high blood-lead level reading, parents are much more likely to make sure they get the test done.
Based on the findings, Gorski and Macri work with the Herkimer County Health Department to provide appropriate recommendations and resources to the child's family to eliminate or lessen the family's exposure to lead.
"Testing is especially important where we live because it's a high lead exposure area. With this technology, we can decrease the risk for developmental delays in children that lead exposure can cause," Gorski said.
Why Lead Poisoning Is Dangerous
AHealthierUpstate.org interviewed Alison J. Swartz of Herkimer HealthNet Inc. about the dangers of lead poisoning.
How do children become exposed to lead?
Lead-based paint is the biggest concern. When lead-based paint or varnish is disrupted, paint dust or chips can contaminate a room. Opening and closing windows, for example, can disrupt lead-based paint.
There is potential for lead poisoning if a child breathes in the dust or puts a paint chip in their mouth. Other sources of lead exposure can include soil, old tools, lead pipes, antiques, pottery, children's toys, certain makeup, spices and jewelry. Check the New York State Department of Health link to learn more about lead and safety recalls at www.nyhealth.gov/environmental/lead.
How can I lessen lead exposure?
No amount of lead is safe in a child's system. Therefore, we urge parents to keep their children away from home repairs. Parents should also talk to their healthcare provider and local health department about proper cleaning methods to avoid lead paint dust exposure. Pregnant women should heed this advice, too.
Why is it so important to detect elevated blood lead levels early?
The earlier that lead in the blood is detected, the quicker the underlying cause can be addressed. By law, children must be tested at age one. Then, children must be tested a second time at age two. It's important to remove the child from the environment or eliminate the lead source if lead levels are elevated. Other children in the same environment are also at risk for lead exposure and should receive follow-up care.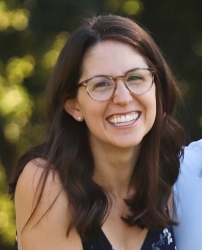 Latest posts by Erika Gruszewski
(see all)