Randy Sabourin is the man behind the free Wellness Wednesdays in downtown Syracuse, N.Y. As founder/owner of the Metro Fitness Clubs in Syracuse and Fayetteville, he worked with the City of Syracuse and American Heart Association to bring these weekly fitness classes to the community. What helps him lead his healthiest life? He gives a lot of credit to his "exercise machine with hair!"
Any healthy eating tips?
Stop juicing everything. It's better to eat whole foods that your body needs to work to break down. Yes, you get vitamins in your smoothie, but WOW, do the calories really add up, AND the blender did the digestion for you!
Here is a breakfast I enjoy. This meal will keep you fuller longer and your blood sugar stable.


Randy's breakfast bowl
Cook some kale, peppers and onions in olive oil. Add a cup of egg whites and stir in some cooked red quinoa and a sprinkle of turmeric.

My other tip is to eat healthy snacks between meals. My go-to is an apple and unsalted almonds, or some veggies and hummus.

Finally, drink more water! Water is a catalysis and necessary for so many functions in our body. Fatigue is a common side effect of dehydration, so when you drink more water, you'll probably notice less fatigue during the day!
How do you juggle everything?
No matter what you do in life, you need to find balance. I've always lived and practiced what I preach by regularly exercising and making good nutritional choices. I'm the owner of two health clubs and responsible for over 60 employees. Sometimes it's a challenge to balance quality family time, but my children have grown up in this environment, and I always involved them by bringing them to the club for workouts. Today, I'm proud to have my two oldest working at one of the clubs. One is taking a strong interest in nutrition certification; the other has certified as a Pilates reformer trainer.
How do you stay active during our snowy, frigid winters?
If you're going to be happy living in this part of the country in the winter, you'd better discover and embrace an outdoor activity. My wife and I are both originally from Vermont. We love to ski our local mountains and always try to get out of town for a couple of ski trips to our home state. I also have an "exercise machine with hair." My dog, Molly, demands that I take her for a run every morning, regardless of the weather. I also live on the water and enjoy an occasional kayak adventure.
Any other advice?
Start small. Don't try to change everything at once. Think sustainability. In other words, can you sustain the changes you are making? I'm sure you've heard the expression, "you will never out-exercise a bad diet." Many people set out on an aggressive exercise routine without putting enough or any emphasis on the nutritional component. One will complement or sabotage the other. Find balance and don't go it alone. There is strength in numbers, so I recommend joining an exercise class, taking a nutrition class and sharing your journey to help keep you accountable to your goals.
Where's your favorite place to be healthy?
Well, of course, I have the benefit of being around health-minded people all day at my health clubs. So many of my members and teammates inspire me with their commitments to a healthy lifestyle. But overall, my time in the early morning, running with my dog, is my favorite way to get in some exercise and reflect on things. I tell my wife that I'm not sure if Molly is better for me or I am for her.
The City of Syracuse's Wellness Wednesdays series of classes will be held every Wednesday beginning on June 14 and running through the month of July in Clinton Square. Choose from:
Sunrise Yoga from 6:30 a.m. to 7 a.m.
Zumba in the Square from 12:15 p.m. through 12:45 p.m.
Hula Hooping from 5:30 p.m. to 6 p.m.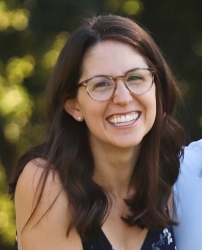 Latest posts by Erika Gruszewski
(see all)