News outlets across the country have reported a rise in domestic violence during the COVID-19 pandemic –when families are essentially confined to homes, where a victim can't easily escape an abuser. Abusers have more tactics at their disposal when victims can't easily get away from home.
According to the Centers for Disease Control and Prevention, 1 in 3 women and 1 in 4 men in the United States have experienced violence from a partner in their lifetime — and the risks to victims can be severe.
Seeking Help
Victims of domestic violence face more social isolation in general, even when there isn't a widespread pandemic.  With the multitude of entities closed to the public, it is important for those in high risk situations to know that courts and many domestic violence organizations, phone hotlines, and shelters are available to help.
Domestic violence organizations are also working to develop new strategies to support victims during the pandemic, such as offering hotline services through online chats or texting, in case victims cannot call with an abuser at home.
Resources Available
Below are links to local organizations that can provide you with information on how to stay safe from domestic abuse or get help if needed:
Buffalo:
Crisis Services: http://crisisservices.org/
Western NY 211: http://www.211wny.org/
Family Justice Center: https://www.fjcsafe.org/
Erie County Department of Social Services: https://www2.erie.gov/socialservices/domestic-violence
Rochester:
Willow Domestic Violence Center: https://willowcenterny.org/
YWCA of Rochester & Monroe County: https://www.ywcarochester.org/
YWCA Emergency Housing page:  https://www.ywcarochester.org/what-we-do/housing/emergency-housing/
Catholic Family Center: https://www.cfcrochester.org/our-services/empowering-the-vulnerable/shelters/
Sojourner Home: https://www.sojournerhome.org/
Domestic Abuse Support Services – 2-1-1 Life Line: https://211lifeline.org/categories.php?cat=DomAbuse
Domestic Shelters search site (by zip code or city): https://www.domesticshelters.org/
Southern Tier:
Crime Victims Association Center: http://www.cvac.us/
Family Violence Prevention: http://www.gobroomecounty.com/fvpc
Catholic Charities of Chemung and Schuyler: https://cs-cc.org/
Syracuse:
Vera House: https://www.verahouse.org/
Salvation Army Women's Shelter: https://syracuseny.salvationarmy.org/
211 CNY: https://www.211cny.com/catsearch.php?cat=dovh
Utica
Mohawk Valley YWCA: https://www.ywcamv.org/what-we-do/domestic-violence-services/
Help Restore Hope Center: http://www.helprestorehopecenter.org/
Opportunities for Otsego: http://www.ofoinc.org/find-program/violence-intervention-program/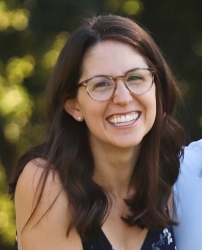 Latest posts by Erika Gruszewski
(see all)