As we take precautions and physically distance ourselves, people are finding new ways to stay connected, support their community, and get moving through virtual races and events. While traditional events that bring us together have been sidelined, virtual events allow runners, walkers and bikers to create their own course, often with their front steps as the starting point.
Kelsey Gratien, an avid runner from Erie County, is using virtual events to motivate herself and her family to get moving. "With traditional 5Ks cancelled for the foreseeable future, I've taken this opportunity to try some new things like running with my kids on their bikes and training for a fast mile," said Kelsey. A long-time competitive runner, Kelsey is finding that virtual events still appeal to her competitive side. "I've done a couple virtual races of varying distances, and while certainly not the same, they've kept me motivated and appeased my competitive side for now," she said.
More Freedom and Friendly Competition? Sign Me Up!
A virtual race is a race that you choose to complete wherever you like and at your own pace.
Benefits of virtual races include:
Freedom to run, walk, bike or climb when and where you wish. You're also free to participate inside on a treadmill or stationary bike.
Complete when you're ready. Unlike traditional races that are held on a set day, some virtual ones extend over periods of time like weeks or months.
Less social pressure that can come with a traditional race like worrying about times or where you are in the pack. You can feel more comfortable going at your own pace.
Friendly competition with family and friends near or far. A virtual race is a fun way to motivate and hold each other accountable when you can't be together physically. For those looking for more than a friendly competition, many virtual events have websites where you can track your progress against others.
Anyone can join. A virtual race is perfect for all levels of runners, walkers or bikers. That makes virtual races a perfect activity for the whole family.
Support an important cause. Virtual races often benefit a charity or community organization.
Why We Need Movement, Especially Now
Movement is a critical part of wellbeing. Engaging in physical activity is a one of the most important ways to improve health. It has been shown to reduce the risk of depression, anxiety, positively impact most health conditions and help you get a good night's sleep. In today's world, many people are struggling to get enough physical activity, which can have an impact both physically and mentally. Remember, 'motion is lotion' to your joints, muscles….and even your brain, lungs, heart and gut!
"Participating in a walk or run actually improves your immune system. And getting others to walk or run with you, even virtually, spreads health to others," said Brian Justice, D.C., a chiropractor and medical director at Excellus BlueCross BlueShield.
Virtual Races in Upstate N.Y.
Ready to get started? Here are some upcoming or ongoing virtual events:
Did we miss any virtual events? Please share more in the comments!
Note: If you choose to run, walk, or bike outside, please continue to adhere to the Centers for Disease Control and Prevention's guidelines on protecting yourself and avoid large groups or running close to each other. If you have a chronic health condition, be sure to talk with your doctor about the types of physical activity that are right for you.
*Excellus BlueCross BlueShield is a sponsor of this event.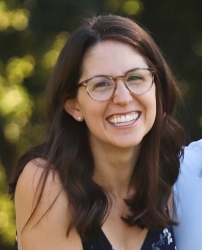 Latest posts by Erika Gruszewski
(see all)