Growing up in Rochester, Theo Adams always celebrated Juneteenth with family and friends. "There have always been different community organizations that put on events and I usually attend those," he said. "A couple years ago, one of my fraternity organizations held our own celebration in the community. People came over for a big cook out, there was face painting, and different community activists spoke," said Theo.
Theo, who is a children's behavioral health quality program specialist at Excellus BlueCross BlueShield said that for him, Juneteenth has continually been a time to celebrate culture and change. "It's been about exposing people to different aspects of the culture and celebrating how things have changed for the better," Theo said.
Despite the historical significance of Juneteenth, Theo said it has been largely under-celebrated by most in the past. "I don't think people felt the need to celebrate like other historically significant days like the fourth of July," said Theo.
The History of Juneteenth
The celebration of Juneteenth commemorates the abolition of slavery in the United States. Juneteenth, which takes place every year on June 19, remembers the day in 1865 when Union Army General Gordon Granger announced to enslaved individuals in Texas that they were freed. Many were unaware of the Emancipation Proclamation nearly three years earlier. Since that day, Juneteenth has been celebrated to honor African American freedom and achievement. It's also a day to pause and reflect and to really assess where we are.
"Understanding the definition of racism and the history of slavery is vital as it sets context for where we are today," said Joseph Searles, Corporate Diversity Relations Director at Excellus BlueCross BlueShield. "Although Juneteenth is celebrated and represents freedom for African Americans who were enslaved, it also marks a time for us to think about how far we have come and what more needs to be done as individuals, communities, and organizations to achieve a society that is fair and equitable for all and not just for some," said Joseph.
"This year is different"
The celebration of Juneteenth this year is undoubtedly different for many, including Theo. "You can feel it, you can see it. This year is different," he said. For Theo, Juneteenth remains a time to celebrate culture and change. "With everything going on, there is still a lot for people to celebrate. Let's make sure everyone is a part of it. Now is the time for everybody to work together, support each other, ask questions to get a better understanding and help each other," said Theo.
Keeping the Momentum Going
Theo, for one, is excited to see more people taking an interest in celebrating Juneteenth. "You can feel the change. This is probably the first year where I see my counterparts and friends look like they want to celebrate it more," he said. "If anyone is going to celebrate it this year, we should be consistent and keep that momentum going for future years too."
Run, Walk, Reflect
While large in-person celebrations will take a pause this year, many local Juneteenth events are going virtual. In Rochester, for example, Mayor Lovely Warren will raise the Juneteenth flag on June 19 and the fourth annual ROC Juneteenth 5K walk/run will be virtual.
In addition to raising awareness about the historic significant of Juneteenth, the ROC Juneteenth 5K is also a fundraiser for the creation of a Civil Rights Park, the first for Rochester and the state. A virtual event provides flexibility for participants who can walk or run any distance from anywhere, home or park. The walk/run can be done in one day or over the course of several days leading up to June 19, 2020.
Participating in the ROC Juneteenth 5K not only supports racial justice but also offers benefits to your health. "Supporting the Juneteenth initiative helps address the racial inequality so deeply embedded in our culture, and participating in the walk/run actually improves your immune system…very important in this COVID-19 environment. And getting others to walk/run with you, even virtually, spreads health…and both missions…to others," said Brian Justice, D.C., a chiropractor and medical director at Excellus BlueCross BlueShield.
To learn more about the ROC Juneteenth 5K, visit juneteenth5k.itsyourrace.com
Here's a list of local Juneteenth events to learn more:
Buffalo:
Rochester:
Central New York:
Southern Tier:
Utica/Rome/North Country:
Learn more about Juneteenth at www.juneteenth.com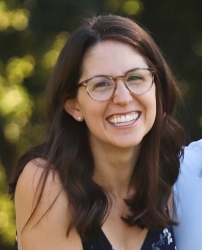 Latest posts by Erika Gruszewski
(see all)