Social Distancing is an Introvert's Dream Come True Right?
Not exactly. Patrick McDaniels, a self-described introvert and Excellus BlueCross BlueShield program analyst, dug into this question. He interviewed three individuals to explore how introverts and extroverts are experiencing this extended period of physical distancing.
"I am most comfortable going for a walk with my dogs and wife, jumping into a home improvement project, putting my headphones on and exercising, or catching up with my tight-knit group of friends," Patrick said.
Similarly, Paula Miller, who is an introvert and Excellus BCBS program analyst, says, "It's not that I don't enjoy the company of people, it's just that I expend energy when I'm around a lot of people."
No one is 100% introverted or extroverted
Patrick explained that there are many misconceptions about introverts, such as that they are shy or don't enjoying being in social situations. However, that just isn't the case.
Angel Alvarez, a self-described "ambivert" and Excellus BCBS sales consultant says, "I kind of prefer smaller groups. However, in the same breath, I enjoy being a DJ outside of work and performing in front of crowds."
Sady Fischer, on the other hand, describes herself as an extrovert. Sady, director of Diversity, Equity & Inclusion at Excellus BCBS says, "I'm definitely energized through brainstorming and talking things out. It's just part of my nature. But honestly, I also believe we all have a variety of different traits and that, over time, we're able to flex and stretch, especially based on work experiences and even our personal experiences."
Click on the links below to hear the full interviews from an introvert (Paula Miller), an ambivert (Angel Alvarez) and an extrovert (Sady Fischer) as they all uniquely navigate these challenging times.
How do I find out what describes my personality best?
Curious about where you fall on the spectrum of introversion or extroversion? Here is an easy assessment tool you can access from Ideas.Ted.Com that can give you an idea based on a few short questions. Questions include: are you quiet and reflective or talkative and outgoing; are you most comfortable out in front of a group or in the background; and are you more productive in a quiet room or public place like a cafe? Learning about your own preferences can help you find better ways to cope with stress or approach problems.
Challenge Yourself to Overcome Biases
Learn to understand others and challenge your own biases. Do you have an unconscious preference for introverts or extroverts? For instance, is your circle of friends, family or co-workers made up of folks who are more like you?
Sady says that personality assessments and similar tools are helpful in terms of learning about broader groups of people and experiences. But, she also cautions:
"As with any grouping of people, it is easy to fall into the trap of making assumptions or stereotypes about people. All introverts and all extroverts are not the same. Plus, we all fall within a range of those two categorizations. Remember that everyone is an individual. The best way to learn about preferences in communication, learning, and work styles is to simply ask: What do you need? "
If you'd like to learn more about this topic, check out  The Power of Introverts – TED Talk by Susan Cain.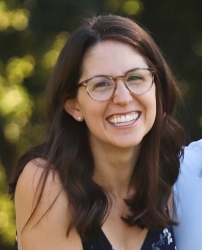 Latest posts by Erika Gruszewski
(see all)