"Resilience is knowing that you are the only one that has the power and responsibility to pick yourself up." –  Mary Holloway
2020 has been unlike any other year.
Carlette Bradley, from Erie County, knows that all too well. Earlier this year, her life was turned upside down. Back in June, Carlette suddenly lost her husband, Antwain, to a heart attack. Her birthday was a few days later.
While grieving, Carlette, an ordained minister at Edison Street Community Church in Buffalo, N.Y., manages to continue to encourage, uplift and inspire others through her social media pages.
Recently, Kandis Fuller, communications manager at Excellus BlueCross BlueShield, interviewed Carlette on how to overcome adversity during tough times. Watch the video to learn more.
Carlette's Tips for Building Resilience
Connect between being productive and your well-being
Live a life of gratitude
Emotional intelligence – develop a high sense of self-awareness
Know your triggers
Practice your new behaviors
Resilience Resources
To learn more about resiliency, check out a few of Carlette's book suggestions:
"The Purpose Driven Life" by Rick Warren
"Mindset: Changing the Way You Think To Fulfil Your Potential" by Dr. Carol S. Dweck
"Until Today!: Daily Devotions for Spiritual Growth and Peace of Mind" by Iyanla Vanzant
Any book by John Maxwell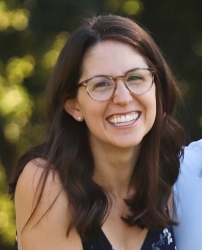 Erika is a Syracuse native who lives in Rochester with her husband and daughter. She is a research insights consultant with Excellus BlueCross BlueShield.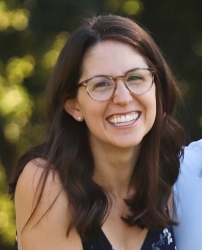 Latest posts by Erika Gruszewski (see all)