Bob Russell was diagnosed with type 1 diabetes at age 25. Today, he is the Upstate New York Area Executive Director of the American Diabetes Association (ADA). He's aware of the importance of managing the risks associated with diabetes.
"Diabetes can affect anyone at any time," Russell said. "Being aware, paying attention to your body and taking time to take care of yourself is even more important in our current environment."
There are an estimated 1.6 million adults in New York living with diabetes, according to the New York State Department of Health. This chronic health condition, where the body doesn't produce or properly use insulin to digest sugar (glucose), can cause serious illness and damage many parts of the body if it's not managed properly.
People with diabetes can jeopardize their health by failing to take necessary steps to keep their chronic illness in check. Many risk factors for diabetes can be reduced by maintaining a healthy weight and diet, staying physically active and avoiding tobacco.
Managing Diabetes is Now More Important Than Ever
As diabetes affects the immune system, diabetics have an increased risk for infections, including respiratory viruses, that includes the family of coronaviruses and COVID-19.
"Managing our diabetes now is critically important," he said. "This virus poses a challenge to those of us who are living with diabetes."
Take Time to Take Care of Yourself
While many of us are currently working from home and sheltering in place, our routines have changed. People living with diabetes need to continue to watch what they eat and monitor blood sugar levels.
"We're home and not as active," said Russell. "We need to continue to keep our numbers in check. Making small changes can help you be more in control of what you're dealing with and can help you in the long run. You don't have to give up the things you love. You just have to do things differently."
One of the things Russell is doing differently is substituting a big breakfast of bacon, eggs and toast each morning with a protein shake that has less than 10 grams of carbs. "It's a nice, simple way to take care of yourself," he says.
"And we need to continue to stay active," he adds. "The outdoors is still open to us, so go outside and take a walk around the block!"
Russell says everyone, and especially those with chronic disease, must be aware of their environment. "Social distancing is crucial. I limit where I put myself. I carry wipes and use hand sanitizer all the time."
The Centers for Disease Control and Prevention also recommends wearing cloth face coverings when going into public settings where social distancing may be difficult to maintain.
A Focus on the Spirit and the Psyche
He also says that social interaction is as important as social distancing, especially for those with a chronic condition. "With what's going on, it's easy for us to get stressed or even panicked," he said. "Turn off the news and connect with friends or loved ones. We have to focus on our spirit and our psyche. It's good for our mental health."
He encourages those with diabetes or any chronic condition to reach out to support organizations for help.
"The American Diabetes Association is available anytime to help our community," Russell says. "We're in this together."
Additional resources:
American Diabetes Association:
Centers for Disease Control and Prevention:
Ask your doctor or health insurer about telemedicine for medical or behavioral health conditions
Excellus BCBS Behavioral Health Care Management: 1-800-277-2198 (TTY 1-800-662-1220) weekdays, 8 a.m. to 5 p.m.
Counseling is also available over the phone through telehealth. Ask your doctor or health insurer about telehealth options.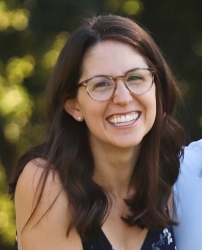 Latest posts by Erika Gruszewski
(see all)