Staying healthy (and sane) throughout the holiday season is more than just tackling a holiday weight-loss challenge or cutting back on the fruit cake. It's about adopting an active, lifelong process of balancing and integrating all aspects of your life for optimal health.
There are actually six elements of wellness that reflects the whole person; each element is connected and one aspect of your life affects another. If you want an all-around healthier you for the holidays and beyond, here are some ideas for enhancing each "wellness" part of your life:
Career
Sign up for a class at a local college that may increase your skills at your current position or be the first step to a different career.
Read a book that will help you determine your strengths, prepare for the future or enhance your job prospects.
Social
Join a social club, e.g., Rotary club, or a hobby organization, e.g., running.
Enroll in a class at your local parks and recreation department or join a book club.
Community
Stay a few hours with a disabled person so that a caregiver can get some respite.
Volunteer for a cause that's near and dear to you, e.g., adult or child literacy, or a one-day event to raise funds to find a cure for a specific disease.
Financial
Schedule a session or two with a financial adviser or a money coach to set and work towards goals for retirement, travel or a rainy day.
Pay off a bill for someone or make a plan to pay off your credit card debt.
Emotional
Subscribe to an app for music, books or podcasts that will lift your spirits.
Get "lost" in a hobby that stirs your creative soul.
Physical
Order an Empire Pass which gives day-use vehicle entry into all of the New York State parks and then use it! Enjoy the scenery while you get in a hike.
Walk around a local greenhouse in the middle of winter to surround yourself with warmth and the beauty of plants and flowers. The Lamberton Conservatory in Rochester may be an option!
Above all, give yourself the time to pursue the things that give you pleasure. Start small, but try to do something in each wellness element. As Stevie Wonder sang, "Time is long but life is short." Make the most of it!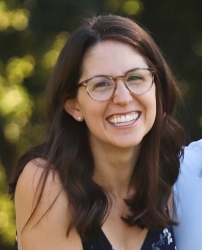 Latest posts by Erika Gruszewski
(see all)