When Denise Hull of Genesee County began working from home, she noticed quickly that her body felt different at the end of the workday. "I used to get in so many steps at the office without even noticing. While working from home, I noticed my movement had really decreased. I started to feel much more pain.  It was like the gears in my body seized up just by not being active. I felt like the Tin Man from The Wizard of Oz," Denise said.
According to the National Institute of Neurological Disorders and Stroke, 80 percent of us suffer from lower back pain at some point in our lives, with around 20 percent of us developing chronic back pain (which lasts for 12 weeks or longer). The World Federation of Chiropractic estimates that one billion people worldwide suffer from spinal pain. For some, back and spine pain can become such a problem that it interferes with work and normal daily activities. With the challenges of the pandemic, we may be even more prone to back and spine pain since restrictions have led to a lack of physical activity.
Get Back on Track
Friday, October 16, 2020, marks the 9th annual World Spine Day coordinated by the World Federation of Chiropractic. This year's theme is "Back on Track" and it's focused on getting people back on track to revitalize their spines to restore their spinal health and wellbeing.
Moving the Gears Again
Denise recognized that unless she was intentional about moving more at home, she'd continue to be in pain. "I knew I needed to do something to get those gears moving again. If I was the Tin Man, walking was the oil can" Denise said. "When I first started, it was just up and down the driveway and I was in horrible pain. But slowly, day by day, I felt a little better and I walked a little farther. Now I'm out walking several blocks each day." By taking intentional steps to move more, Denise has reduced her pain.
5 Tips to Prevent Back Pain
If you're experiencing back or spine pain, here are some tips to help you get back on track. To learn more, click the links for more resources for creating healthy habits no matter where you are working.
More About World Spine Day
Learn more about how World Spine Day is being celebrated throughout the world by visiting http://www.worldspineday.org/.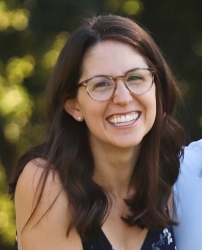 Latest posts by Erika Gruszewski
(see all)