On National Doctors' Day and all year long, we are proud to celebrate the important work of physicians throughout our community and within our organization. This annual observance on March 30th honors physicians for the work they do for their patients, the communities they support, and our society. For many, it is not only a love of science and medicine that draws them into the profession, but an innate need to help, heal, and serve others. "We are fortunate to work with more than 18,500 physician partners throughout our regions to fulfill our organization's mission of helping our communities live healthier and more secure lives through access to high-quality, affordable health care," says Jim Reed, president and CEO of Excellus BlueCross BlueShield. "Doctors' Day is an opportunity to acknowledge the value our physician partners bring to our organization and our members."
A strong relationship with community providers is essential to providing quality care to our members. Ninety-nine percent of providers within our service area are part of the Excellus BCBS provider network and 100 percent of hospitals are within the network. Through these relationships, we can implement effective programs such as accountable cost and quality agreements (ACQAs). These agreements focus on integral collaborations between our Health Plan and systems of doctors and hospitals. We work together to improve quality and keep costs down by identifying opportunities for efficiency, closing gaps in care, and helping to manage chronic conditions among members.
In addition to our work with outside providers, within our organization we have a team of 21 clinicians who serve as medical directors and are key to ensuring our organization manages cost, quality, and care for our members. They seek out innovative opportunities to engage our members in enhancing their health and wellbeing. This dedicated group of physicians serves as advisors and leaders for dozens of initiatives to support our organizational goals and improve our service to our members.
"Our medical directors are proud to actively collaborate with our provider partners, seeking their input and feedback in areas such as medical policy, quality improvement and medical management," says Stephen Cohen, MD, SVP and corporate medical director. "This collaboration leads to improved member care and healthier communities."
Happy Doctors' Day to physicians everywhere and thank you for your continued commitment, compassion and dedicated care for others.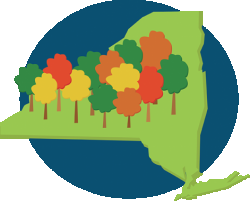 Latest posts by A Healthier Upstate Contributor
(see all)