Chances are that you are reading this article sitting down. Try standing up while you read the rest of this article.
Sitting down for longs periods of time can be harmful to your health in many ways, including being less active. Sitting can put us at risk for some serious stuff like heart disease or diabetes. This is even true for people who exercise regularly.
Moving more throughout the day will…
Decrease your chance of back pain
Reduce your risk of clots
Improve your mental health
Make you healthier and happier
As you go throughout your day, we encourage you to try to sit, stand, and move around at regular intervals by…
Sitting for 20 minutes
Standing for 8 minutes
Moving for 2 minutes
Incorporating these small changes will have a lasting effect on your overall health and your mental well-being.
Set a timer for 20 minutes to move. 20 minutes will go by a lot faster than you think.
Tip: There is a built in timer in Windows 10. Just type "Timer" on your start menu in your computer and it will pull it up. You can also find free timer and stopwatch apps for your smart phone in Google Play or the iPhone App store.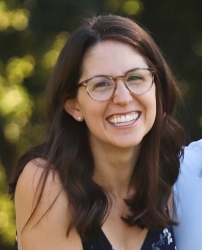 Latest posts by Erika Gruszewski
(see all)