When US Army Veterans Rick Jennejahn, Chad Tooke, Brian Brady, and Rob Contestabile left active military service, one might've assumed their days of serving their country and supporting their fellow soldiers were over. But now, as employees of Excellus BlueCross BlueShield, they're serving our members and communities as advocates for veterans in an unanticipated but widely impactful way.
Recognizing that several health care needs of upstate New York veterans were not being met, Health Plan Vice President for Medicare Karen Bodley and Medicare Segment Manager Nicole Felts began working on putting together a team charged with filling those care gaps.
"We wanted to serve our veterans with a product that addresses their specific needs," says Felts. "To explore how we might do that, we knew there was no better way than to talk directly to the military veterans working at our company."
Felts and Bodley reached out to the Health Plan's Veterans Network ERG to set up a series of focus group discussions to hear veterans' perspectives on the health care gaps they and their fellow veterans face.
Finding that cohort of veterans at the Health Plan was not difficult – the health insurer's work culture encourages employees to join one or more of the company's Employee Resource Groups or "E-R-Gs," that bring employees together based on specific identities including ethnicity, gender, sexual orientation, disability and military service.
Felts and her team contacted Contestabile (competitive intelligence analyst), who then reached out to Tooke (provider network and strategy manager), Brady (investigative clinical pharmacist), Jennejahn (director of pharmacy innovation), and several other veteran-employees from the Veteran's Network ERG. This veteran group augmented a cross-departmental force that included representatives from Marketing, Customer Care, Medicare Sales, Membership & Billing, and others.
It was an opportunity for these veterans, now out of the service, to once again support their brothers and sisters in arms.
"The veteran community is different," says Tooke. "Certain needs are much bigger for veterans, like transportation, for example. A lot of veterans are physically isolated and can't get to health care facilities very easily. And behavioral health – that is a big topic and something we pushed for."
According to RAND Health, one in five US military veterans who served in Iraq or Afghanistan experiences mental health issues, but only half of those who need treatment seek medical help. Serious mental health challenges connected to military service such as depression, PTSD, and anxiety also have direct ties to substance use, social isolation, and homelessness, creating a deep fissure in the fabric of our communities.
"We not only talked about behavioral health, access, but also cost," says Jennejahn. "If a vet can't get what they need at the VA, oftentimes they'll go without because they can't afford to pay to go somewhere else."
Additionally, US military veterans are disproportionately older, male, and face greater health challenges compared with non-veterans.
"The nature of military service can cause hearing issues—a significant number of veterans have some degree of hearing loss," Contestabile says. "We see access to hearing services as an enormous benefit."
The Medicare product innovation team took away from the focus groups the following key points: Veterans need better health care options specific to access to providers and facilities, better behavioral health services, and better transportation options.
"With our internal veterans' input and guidance, we enhanced our Medicare products to provide those options. The plans offer veterans who want to expand their VA health benefits with the added extras of greater access, no-cost behavioral health visits, and transportation assistance, among other things," says Felts, "And it's worth noting that this/these product/s can benefit non-veterans as well."
In addition to a $0 premium, low copays for primary care, and specialist and telehealth visits, these expanded Medicare plans include:
Access to the Health Plan's expansive network of doctors, specialists, hospitals, and health care facilities for ease and convenience
$0 preventive and comprehensive dental with a $1,000 annual allowance
$0 copay for behavioral health in-office visits
12 one-way rides each year to health-related locations at no cost
$35 Part B premium refund each month
$50 each quarter to spend on non-prescription, over-the-counter health and wellness items
Healthy home meal delivery service following medical procedures or hospital discharge
A constant connection to care and medical resources including telehealth, care management, and a 24/7 nurse care line
$4,500 maximum out-of-pocket protection
Annual eyewear allowance of $250
Free routine hearing exams
And more
The Medicare team will continue to meet with the veterans group to assess the new plan as it rolls out, gather feedback, and brainstorm new ideas and adjustments for future plan years.
Brady believes veterans will appreciate having more health care options. "They fought for our freedom," he says. "Now they have the freedom to choose."
"We're here for our community members – to be advocates," Contestabile adds. "It's important to recognize the service of our veterans, and offer them a benefit that makes a difference."
For more information, visit ExcellusMedicare.com.
Y0028_8920_M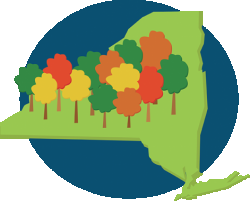 Latest posts by A Healthier Upstate Contributor
(see all)