When Melissa Gardner began her career with Excellus BlueCross BlueShield 18 years ago, she didn't set out to become executive vice president chief population health engagement officer. In fact, she wasn't even aiming for a senior leadership position. "It wasn't my goal to be at the executive level," explains Melissa. "But I did aspire to solve bigger problems and help more people. I'm fueled by solving problems and crave learning something new."
Like pieces of a puzzle that fit perfectly together, Melissa's eagerness to learn and take on new challenges coupled with the many development opportunities offered through Excellus BCBS, created the career we see today. Her journey began when she was offered an internship with the provider operations department during her junior year of college. Melissa's forward thinking contributed to a process improvement initiative that had a great impact on the organization's ability to track provider information. Her success led to an offer to become a permanent employee even prior to graduating college. She accepted the position and began working with Excellus BCBS in February while finishing her bachelor's degree in the evenings. "The company was able to provide me with a flexible schedule that allowed me to finish my degree," says Melissa. "They were flexible with my work location as well. I was able to finish school in Ithaca and move to Rochester after I graduated in May."
Since that time, Melissa went on to earn her Master of Public Health degree from the University of North Carolina utilizing the tuition assistance program offered through Excellus BCBS. She has gained experience in almost every department within the organization, having had more than 10 different positions during her 18-year career. "My core strength is being a connector, understanding others' strengths, and connecting people, processes, and technology," explains Melissa. "When an area needed to work cross functionally, I was often asked to lead those teams."
While hard work, talent, and determination played an important role, those are not the only factors that led to Melissa's success. She took an active role in her employee development, taking advantage of the many opportunities offered through Excellus BCBS including community volunteer opportunities, mentorship, internal and external executive coaching, sponsorship, LinkedIn Learning courses, the Excellus BCBS learning corner, emerging leader courses, and tuition assistance.
Mentorship has been one of Melissa's most impactful development tools. "Our organization is focused on making sure that employees who have leadership potential have access and connection to leaders through the mentor program," says Melissa. Mentorships, whether formal or informal, can be extremely valuable. "I never felt alone because of my mentors. I always had someone who believed in me, and if I didn't know how to do something, they were there to help."
Community involvement was another pivotal aspect of Melissa's professional development. "Having spent my career with Excellus BCBS, I needed to look outside the organization to gain new insights," explains Melissa. "My ability to join various community boards provided me with that experience without having to leave the company." She had individuals who advocated on her behalf in the community and suggested her for board roles. This is where sponsorship is essential. Many of us think of sponsorship in terms of supporting an organization or event through funding. But as Melissa explains, in the professional setting, a sponsor is someone in your organization who says, "I'm going to take on the assignment of paving the way for you to be successful by mentioning your name and volunteering you for projects that will help you grow."
Sponsorship, mentorship, and coaching are important components of a professional development plan for employees within Excellus BCBS. While a mentor can provide guidance and advice, a coach will act as your accountability partner, helping you work through challenges. "We encourage our leaders to take on these roles, not only to develop future leaders, but also because they learn so much from the experience themselves," says Melissa. In addition to books and other learning resources, Melissa continues to gain new knowledge through conversations with her mentees.
If you are taking your first steps toward professional development, Melissa has some advice. "Begin by learning. Invest in your job knowledge to help drive the conversation. Be present and ask for help, or a contact who can share new information, or a special project to gain additional experience."
Excellus BCBS strongly encourages employee development, education, and board and community involvement. Melissa's journey from intern to executive is an example of what is possible when an employee utilizes the many support tools available within the organization. To learn more about employee benefits offered at Excellus BlueCross BlueShield visit careers.excellusbcbs.com.
Job Opportunities
Are you looking to take the next step in your career and make a difference in others' lives?
We have the right fit for you. Positions are available in many departments including Customer Care, Operational Excellence, Marketing and Sales, Information Technology, and more. Check us out at ExcellusBCBS.com/Careers. Get to know our people and our values, and grow your relationship with us. For more information, reach out to Director of Talent Acquisition, Jason Helsdon, at (585) 453-6215 or Jason.Helsdon@excellus.com.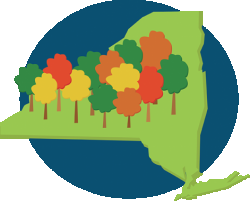 Latest posts by A Healthier Upstate Contributor
(see all)