Is a college degree in your future? For Juan Munoz, what started as an idea quickly became a reality as the father of three found himself enrolling in college while working full time. Juan began his career with Excellus BlueCross BlueShield in 2008 as a help desk analyst. When he was later promoted to help desk team lead, the wheels started turning.
Juan was eager to further his career in management and thought a college degree might be important to his advancement. He turned to the vice president of his department for some advice and the answer to a simple question, "Do you think I need a degree to further my career?" Familiar with Juan's skills and abilities, his VP told Juan that, to him, the degree was not necessary; but if Juan wanted to advance throughout the organization, it would definitely be to his advantage to further his education. Juan quickly heeded his advice and enrolled that week.
His decision was made easier knowing that Excellus BCBS offered tuition assistance. "Enrolling in the tuition reimbursement program was really easy," explains Juan. "The company's internal website had simple instructions to follow." He worked with the school to provide information on the classes he was enrolled in and the corresponding costs. His leaders reviewed this information and signed off indicating their approval. Once the semester was complete, he would submit his grades. "The company reimbursed the full cost of my entire undergraduate education," explains Juan.
But Juan didn't stop there. After receiving his bachelor's degree in business management from SUNY Brockport, he enrolled in the Executive MBA program at the University of Rochester's Simon Business School. As you can imagine, attending school, working full-time and raising a family of three young children was not easy. In addition to the support of his wife, Juan received support from his work family as well. "They provided me with the flexibility I needed," remembers Juan. "This was vital, especially while earning my bachelor's degree. I often had classes that started at 4pm so I would need to leave work early or come in late depending on my schedule." The Executive MBA program took place on the weekends but required one Friday each month devoted to class time. "I was fortunate to have lots of flexibility and understanding from Excellus BCBS. In fact, my letters of recommendation for the MBA program came from within the organization."
Another employee development benefit he took advantage of was the company mentorship program. This allowed him to build on his leadership skills and seek advice when needed. "The relationship I developed through my mentorship still continues today," says Juan.
Throughout this process, he not only gained valuable knowledge, but he also experienced career advancement, moving to manager of IT Service Management and then to his current role director of IT Computing Operations Management. "My education provided me with a great deal of background knowledge of business management. At the end of the day, you need to understand how to lead people and how organizations need to operate," explains Juan. Taking the initiative to continue your professional development can set you apart when opportunities for advancement are available. "I think it goes a long way and shows that you are willing to put in the work," notes Juan.
With three years spent earning his undergraduate degree and an additional two earning his MBA, Juan looks back on the experience with a great sense of accomplishment and would recommend it to others. "As long as you are willing to dedicate your time to the program and make it a priority in your life, it is a great experience." He does caution that managing your time can be a challenge. "Your free time is going to be limited so it is important to plan each part of your day."
Juan's story is just one among many who have taken advantage of the tuition assistance program to further their own personal development. Excellus BCBS greatly values the pursuit of education, understanding that it strengthens the team and fosters innovation. At the start of 2022, a new option was added to the tuition assistance program that allows employees to receive their assistance prior to the start of their class.
To learn more about tuition reimbursement and other benefits offered at Excellus BlueCross BlueShield visit careers.excellusbcbs.com.
Job Opportunities
Are you looking to take the next step in your career and make a difference in others' lives?
We have the right fit for you. Positions are available in many departments including Customer Care, Operational Excellence, Marketing and Sales, Information Technology, and more. Check us out at ExcellusBCBS.com/Careers. Get to know our people and our values, and grow your relationship with us. For more information, reach out to Director of Talent Acquisition Jason Helsdon at (585) 453-6215 or Jason.Helsdon@excellus.com.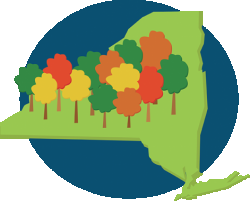 Latest posts by A Healthier Upstate Contributor
(see all)