"I started at Excellus BlueCross BlueShield on Sept 23, 2002," recalls Provider Network and Strategy Manager Chad Tooke. Shortly after being hired, he received news of his deployment. "On my first day, I let them know that I was deploying to Afghanistan on Sept 26, 2002, and it did not feel proper to accept the position I was hired for." Much to his surprise, Chad was told to fill out the orientation paperwork and that his job would be waiting for him when he returned. He was given the rest of the week off to prepare for his deployment and returned, after nearly a year, to resume his role at Excellus BCBS. "I think that is a great testament to our organization and how they support their employees who serve," says Chad.
Chad joined the U.S. Army in 1992, earning his badge from Air Assault School at Fort Polk, Louisiana. In Afghanistan, he led a civil affairs team that coordinated and conducted the building of wells, schools, and medical facilities to assist the local populace, as well as provided food and clothing. In November 2007, he was mobilized to Fort Dix, New Jersey, for a one-year tour that turned into nearly five years, training soldiers going overseas to the Middle East and Africa. He retired from the Army in June 2015, but carries with him the unique experience and skill set that can only be gained through military service.
"At Excellus BCBS, I found that my military experience and leadership skills were greatly valued," explains Chad. "It even led to a promotion." The organization recognizes the special skill set of military members and continues to explore ways they can be utilized within Excellus BCBS.
Supporting a diverse workforce, including veterans and active-duty military, is a top priority for the organization. One way this is accomplished is through employee resource groups (ERGs). ERGs are groups of employees who join together based on shared characteristics, life experiences or interests. They are an extension of Human Capital Management and the Office of Diversity & Inclusion, and align themselves in support of the company's strategy while enhancing career opportunities and professional development goals for employees. With 10 different ERGs throughout the organization, employees of various backgrounds and interests can find many ways to connect.
The Veterans Network ERG focuses on promoting awareness and support for the veterans within the organization, providing a resource for success and advocating on behalf of veterans and veteran-related issues internally and throughout our communities. Members of this group include veterans, active-duty military, and family of those who've served.
Each region of the organization has a Veterans Network chair. Chad is proud to be the leader for the Utica region. Since its inception in 2012, the group has sponsored numerous veteran-based events including parades, award ceremonies, and donations to veteran outreach centers. They are proud to not only provide financial support but take an active role in participating in events such as serving Thanksgiving dinner to veterans in need. "Veterans are all about service," explains Chad. "It is important to provide an outlet to allow them to continue to serve, not only the community, but fellow veterans."
The Veterans Network also helps provide support for those within in the organization who have the shared experience of military service. Engaging in activities and events together provides a sense of community and promotes wellbeing.
"Knowing that our company supports the Veterans Network and many other ERGs is great," says Chad. "It shows that our differences are appreciated while we work together toward common goals. The company is invested in us as individuals.'
Job opportunities for veterans
Are you looking to take the next step in your career and build on the unique skills and abilities you've acquired during your service? We have the right fit for you. Positions are available in many departments including Customer Care, Operational Excellence, Marketing and Sales, Information Technology, and more. Check us out at ExcellusBCBS.com/Careers. Get to know our people and our values, and grow your relationship with us. For more information, reach out to Director of Talent Acquisition Jason Helsdon at (585) 453-6215 or Jason.Helsdon@excellus.com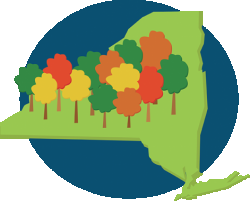 Latest posts by A Healthier Upstate Contributor
(see all)