If you're scrambling to find the perfect gift for that special someone, it's not too late to give the gift of health.
Here are some healthy options:
A journal for recording your thoughts, activities or goals
A subscription to a health-related magazine. Cooking Light is my favorite
A recipe organizer to keep track of your favorite recipes
A membership to a gym or gift certificate for a yoga class
A gift basket of healthy foods (olive oil, almonds, flax seed, dried fruit, flavored vinegar, sun-dried tomatoes, whole wheat pasta, etc.)
Hand weights or an exercise ball
A cool apron with a cookbook
Cooking items such as a culinary knife, nonstick skillet, or a set of cutting boards
Step Up Your Shopping
You can even turn your last-minute purchasing expedition into an exercise in health and fitness for yourself.
One tip? Walk extra steps whenever possible:
When heading out to the mall, look for the farthest parking spot in the parking lot.
Start your shopping with a brisk walk through the mall or up and down the aisles of the store.
When you arrive home, make a few trips to unload the car instead of trying to bring in all your packages in one trip.
After your big shopping expedition, relax with a cup of herbal tea or low-fat chocolate milk for a low-calorie beverage.  You can enjoy a couple of holiday treats, too.  Just remember that portion control is the key to eating healthy.
If you've struggled to be healthy given all your holiday demands, read 50 Small Changes for a Healthier Life for inspiration in the New Year.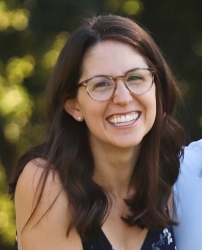 Latest posts by Erika Gruszewski
(see all)