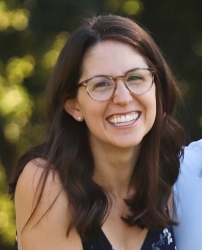 Latest posts by Erika Gruszewski
(see all)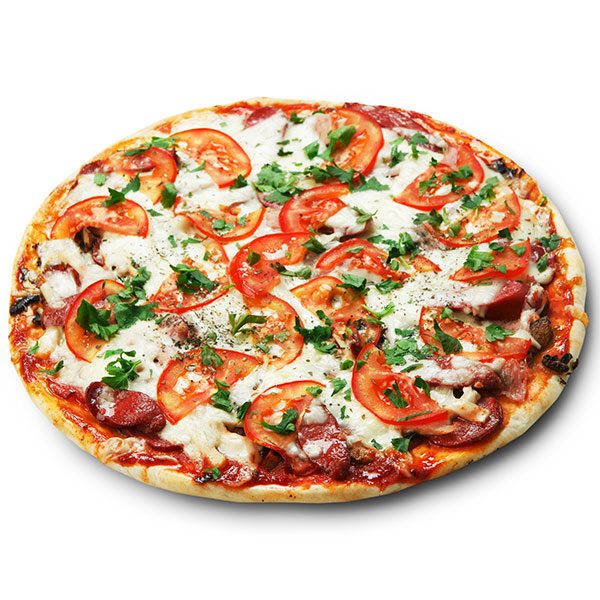 | | |
| --- | --- |
| | |
Preheat oven to 500 degrees. Stretch pizza dough to fit a round, lightly oiled pizza pan. Heat 1 Tablespoon of olive oil in a frying pan and cook chopped onion a couple of minutes until lightly browned. Add garlic and continue cooking for another minute or two. Add hot chicken sausage and cook until browned and crumbled.

Cover pizza dough with desired amount of sauce. Layer with the sausage mixture. Top with chopped red peppers and other vegetables if desired. Sprinkle with seasonings and red pepper flakes for added kick.

Place sliced tomatoes on top of sausage/vegetable/seasoning mixture, covering the pie. Brush any visible crust with olive oil and spray tomatoes with cooking spray.

Place in preheated oven for about 10 minutes, but keep an eye on it. When it starts to rise and the crust just starts to turn brown, remove from oven and top with shredded mozzarella/cheddar cheese and then sprinkle with Parmesan cheese. Brush crust with oil again and return to oven just until cheese melts.

Remove from oven, slice with pizza cutter and serve immediately!