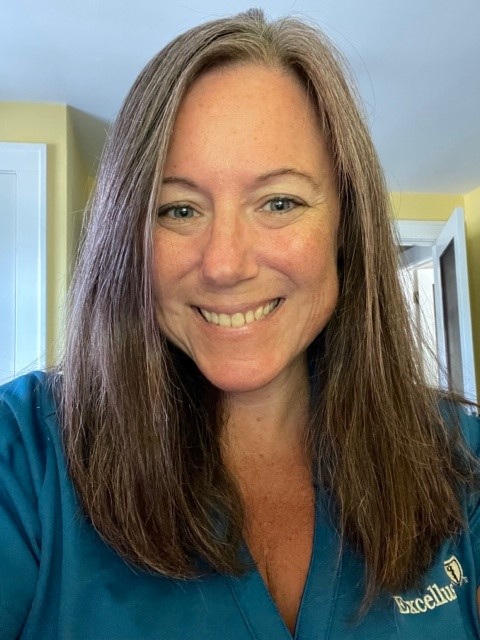 "Going to school as an adult, working in the industry that I'm studying in college is a whole different experience than taking courses right out of high school. I can take the concepts and theories I am learning in the "classroom" and apply those skills to my daily work. Additionally, it is exciting to understand how the concepts and theories I'm learning about are being applied throughout other departments and the entire organization," says Kristin Johnston, Team Leader, Client & Provider Services
Company Growth Leads to Educational Growth
Kristin started her career at Excellus BCBS in the customer care department in 2004. She spent her first three years learning as much as she could about the company and the products we sell. She focused on meeting member and provider's needs through active listening, having empathy and using her problem-solving skills.
Kristin's next steps in her career included a position in the Client and Provider Service department, which led to a supervisor position in Provider Relations and now her current role as a team leader. "When I accepted the supervisor position in Provider Relations, I agreed to go back to school to finish my bachelor's degree that I had started years before, but had never completed," says Kristin.
Employee Development
In 2020, Kristin completed her Bachelor of Science Degree in Business, Management and Economics through SUNY Empire State. The company tuition reimbursement benefit paid for much of her schooling and Kristin credits the program as a perfect way to finance your education while building new skills.
"The tuition reimbursement program has allowed me to focus on both work and school without worrying about how I was going to pay for it. I was able to finish my degree more quickly by taking two or three courses a semester rather than paying out of pocket for one at a time," says Kristin.
In 2021, Kristin was nominated to participate in the accelerated leader program offered by the company. The accelerated leader program helped Kristin to learn about industry trends and best practices while equipping her with new management skills. Her final capstone project focused on recruiting and retaining valuable talent, which sparked Kristin's interest in Human Resources. Through SUNY Empire State, Kristin was able to incorporate a graduate certificate focusing on Human Resource Management into her MBA degree and work on both at the same time. Kristin will be completing the graduate certificate in May and the MBA program in December.
Mentorship and Opportunities
Mentoring in the workplace is an established partnership between colleagues for the purposes of learning and growth. There are several different types of mentoring opportunities with the most common being a 1:1 traditional mentorship.
Kristin credits her first mentor, Susie Hume, VP of Strategy Business Partnerships, with helping her grow both individually and within her role. Over the course of the relationship, Kristin became a better public speaker, explored career growth opportunities and engaged in open and honest conversations concerning challenges and opportunities.
Kristin also worked on networking and interacting with her peers across the company, which this led to her joining the AVID ERG (employee resource group) and eventually becoming a co-chair. Involvement in the ERG has led to Kristin broadening her experiences and increasing her knowledge about accessibility and advocacy, while developing deeper relationships with others throughout company and empathy for those dealing with issues related to a disability.
Tools for Success
Kristin credits the training and resources that have been offered by the company with personal and professional growth and developing benchmarks that provide a better sense of professional opportunities.
"The evolution of ongoing resources, such as online LinkedIn Learning, tuition reimbursement and mentorship programs has helped me gain confidence, increase my knowledge, attain goals, and expand my professional network. All of this has led to a great deal of growth, both personally and professionally," says Kristin.
To learn more about tuition reimbursement and other benefits offered at Excellus BlueCross BlueShield visit careers.excellusbcbs.com.
Job Opportunities
Are you looking to take the next step in your career and make a difference in others' lives?
We have the right fit for you. Positions are available in many departments including Customer Care, Operational Excellence, Marketing and Sales, Information Technology, and more. Check us out at ExcellusBCBS.com/Careers. Get to know our people and our values, and grow your relationship with us. For more information, reach out to Director of Talent Acquisition Jason Helsdon at (585) 453-6215 or Jason.Helsdon@excellus.com.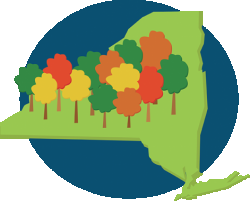 Latest posts by A Healthier Upstate Contributor
(see all)