Partnerships with community-based organizations are vital to the mission of Excellus BlueCross BlueShield. We have been proud to support the Francis House through event sponsorship and volunteerism since 2017 as they fill a local need for end-of-life care for the Central New York community. Many Excellus BCBS employees have volunteered with Francis House on their own and as an employee team through the Central New York United Way Day of Caring.
Michele Luysterborghs, Compliance Program Administrator, shares her story of volunteering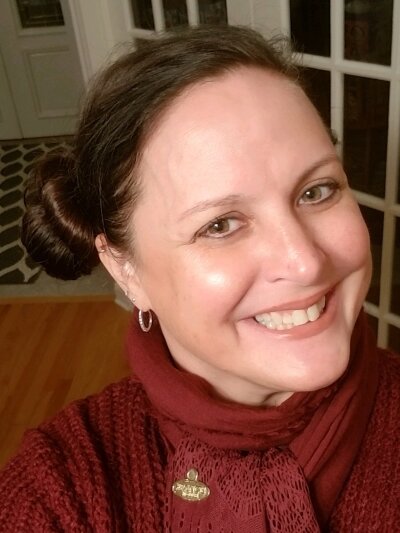 Francis House is a place that pretty much looks like your typical home on a residential street in Syracuse, New York. But beyond its doors, it is a place that provides anyone who enters the warm comforts of home and family.
The Francis House mission is to "provide a home and extended family to persons with terminal illnesses so they can die with dignity surrounded by the unconditional love of God." When volunteering there, you help to create an atmosphere where people in need can feel like part of a family. There is "no place like home," but when that isn't an option, there is Francis House.
Getting involved
I became involved with Francis House through my cousin, when I shadowed her for a shift in one of its kitchens. I left that four-hour shift with my heart overflowing, knowing I got back much more than I gave. After that, I was determined to help more. I took the onboarding classes for volunteers and earned my gold pin. I know each and every time that I volunteer, I make a difference in the people whom I am lucky to serve that day. When I returned to volunteer after COVID-19, one of the nurses greeted me with a smile and said, "Welcome home."
By being a volunteer at Francis House, I am proud knowing I am helping its founder, the late Sister Kathleen Osbelt, to keep her vision from more than 30 years ago alive: to provide a place of unconditional love and acceptance for individuals who may not have another place to go, or do have another place to go but chose Francis House to make it easier on their loved ones.
Helping patients – and their families
As its mission states, Francis House is not only for end-of-life-care patients in need of help, but also for the patients' families and friends who love and support them. Francis House is an invaluable and caring place for all people because it provides a caring and warm environment for people who are experiencing already difficult situations. Now, after volunteering for several years, I have witnessed Francis House's beauty firsthand on many occasions.
There is so much unconditional love, support, beauty, compassion, and empathy there. The residents are at their most vulnerable state and yet, during their weakest hours, their true strength shines. Their courage is impressive. The smiles and the stories told within those walls are remarkable. As a volunteer, you do not know a patient's condition unless they or their loved ones happen to share. You are part of their journey of emotional and physical acceptance of where they are at end of life. When you treat that person with acceptance, they know they matter.
Life stories
I have heard so many beautiful stories; I once made a secret family fudge recipe with a resident and she passed the recipe on to me; I have shared in many holiday traditions; I have put together puzzles and played cards; I have baked my heart out, always receiving comments like, "It smells so good in here, what are you baking?" and served one-too-many ice cream sundaes. I have also shared in the residents' deepest joys, life adventures, life tips, and triumphs, and have seen a handful of them in their darkest hours.
As a volunteer, you see glimpses of their life stories in their spouses, kids, grandkids, pets or other loved ones who come and visit. The photos on their walls or their favorite treasures from home often provide inspiration to spark a conversation. Being present and compassionate with a resident brings them peace, even if just for a moment. You are brought into their lives in so many ways. You hear their life hopes, dreams and deepest fears.
Giving back
When my father-in-law was at end of life, he entered hospice on a Friday and left us less than two days later. While he was there, I remember the pure grace and compassion the volunteers and staff showed to him and our family. I remember the comfort I felt. It never left me. I am happy to be able to give back to our community in this way. My heart is always so full after I volunteer a shift at this beautiful and amazing place. Francis House has given me some memories and moments of friendship that I will hold in my heart forever.
Excellus BCBS values volunteerism
The value of volunteerism at Excellus BCBS runs deep. It is connected to the organization's mission, localism and employee values and behaviors. "As an employee, I feel fortunate to have the opportunity to use my volunteer time off serving the people in need at Francis House. I am proud to work for a company that allows us to give back to our communities in this way," shares Michele.  Every January, each Excellus BCBS employee is provided with eight hours of volunteer time off to use throughout the year to support their communities. 
Job Opportunities
Are you looking to take the next step in your career and make a difference in others' lives?
We have the right fit for you. Positions are available in many departments including Customer Care, Operational Excellence, Marketing and Sales, Information Technology, and more. Check us out at careers.excellusbcbs.com. Get to know our people and our values, and grow your relationship with us. For more information, reach out to Director of Talent Acquisition Jason Helsdon at Jason.Helsdon@excellus.com.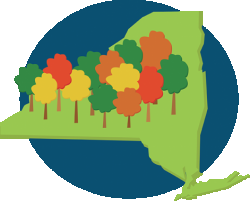 Latest posts by A Healthier Upstate Contributor
(see all)