Why try? To prepare overnight oats, the oats are soaked overnight instead of heated. The result is a creamier, denser, and more delicious (in my opinion) oatmeal that is ready to grab-and-go in the morning. This oatmeal is high in protein and fiber, too!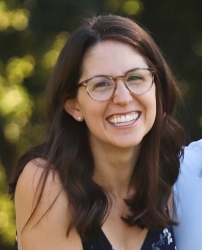 Latest posts by Erika Gruszewski
(see all)
Combine all ingredients and additions (see Variations) in a large jar or seal-able container.

Shake the jar and pop it in the fridge overnight.

In the morning, eat them cold or microwave for one minute.
Variation: Chocolate Peanut Butter Banana
To base, add 1 tbsp. peanut butter, ½ banana (sliced) and 1/2 tbsp. cocoa powder
Variation: Tropical Breeze
To base, add 1/3 cup chopped pineapple and/or mango, 1 tbsp. unsweetened flaked coconut and ½ tsp vanilla extract
To base, add ¼ cup pumpkin puree, 1 tsp maple syrup, ½ tsp pumpkin pie spice, ½ tsp vanilla extract and 1 tbsp. chopped pecans