Every second counts when there's a fire. Using those seconds wisely to get yourself and your loved ones out could make the difference between escaping safely and suffering an injury.
Marc Stogran, a software engineer at Excellus BlueCross BlueShield, is a big proponent of the National Fire Protection Association's "Every Second Counts: Plan 2 Ways Out" public education campaign.
"People genuinely believe that a fire can't happen to them in the safety of their home," said Stogran, a volunteer firefighter and EMT with the Manlius Fire Department. "But the truth is that it can."
Set an escape plan AND a meeting place
Developing an escape plan is critical. All you have, on average, is between two and three minutes to escape your house safely during a fire, he continued.
Stogran encourages families to follow the NFPA's advice and identify two ways to escape their home in the event of a fire. He also recommends that families frequently practice home fire drills to quickly get out of the house and gather at a previously established meeting place.
Families can make the drills fun by planning to treat themselves to ice cream when everyone makes it out of the house in two minutes, noted Stogran. "If the exercise goes well, celebrate the accomplishment," he said. "If not, take the time to talk about what went wrong, and what everyone can do to get out more quickly next time."
Should a fire ever actually occur, experts advise getting out as quickly as possible. Once out of the house, stay out and call for help. "It's never a good idea to re-enter a burning building," said Stogran.
Make sure your home has working smoke alarms
In addition to forming a home fire escape plan, Stogran also advises having working smoke alarms on every floor of your home. "What's even better is to have a smoke alarm in every bedroom and hallway," he said.
"Smoke detectors can be the first line of defense when fires occur," continued Stogran. "Having them in multiple rooms of the house can detect a tragedy sooner rather than later."
NFPA data show that in 2011-2015, almost all U.S. homes had at least one smoke alarm. Even so, three out of five deaths from home fires were in homes with no smoke alarms, or none that worked.
The Manlius Fire Department is one of many fire departments that offers free home installation of smoke detectors and in-home training within its fire district. Stogran often joins the department's two-person teams charged with installing alarms. They also counsel homeowners regarding escape plans, meeting places and fire drills.
The American Red Cross, Western and Central New York Region, works with organizations such as the Manlius Fire Department to install free smoke alarms and replace batteries in existing alarms. In addition, the organization educates residents about home fire safety through its Home Fire Campaign.
Since 2014, the campaign has resulted in 8,637 smoke alarms being installed in Western and Central New York. Click here to join the American Red Cross's Home Fire Campaign.
Household fire safety tips
Home fires can start and spread quickly. Just a little bit of planning can make a big difference for you and your family. In addition to establishing a fire escape plan and making sure you have working smoke detectors in your home, the American Red Cross recommends taking these additional precautions to help minimize the risk of fire:
Go to the National Fire Protection Association's website for more information about fire prevention. Click here more information regarding the American Red Cross Home Fire Campaign.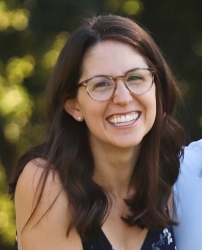 Latest posts by Erika Gruszewski
(see all)