Love them or hate them, I am sure that we all can agree that meetings take up a big block of time during our workday.
In 2020, our company instituted No Meeting Thursdays or NMT days, that are scheduled the first and third Thursday every month. The intent of "No Meeting Thursday" was to help stop meeting burnout, boost overall productivity, and address the fact that employees needed time to accomplish their work.
A no-meeting day is exactly what it sounds like; a day within the work week that doesn't have any meetings. This means no team meetings, one-on-ones, recurring meetings, or any other kind of meeting you may normally have. It took some time for this cultural and behavioral shift to occur and for all staff to embrace and implement practices to ensure success; but the employee feedback has been overwhelmingly positive.
Tania Fleming, Human Resources, Learning and Organizational Development Consultant, describes No Meeting Thursday as a journey of adjustment. "When I was still in my role as a claims supervisor and heard about No Meeting Thursdays, I cheered!! I would often joke at home that it was No Meeting Thursday, so I only had 3 or 4 meetings, instead of the 7-8 that I usually had daily –but I did tell them it was a work in progress. Initially, I would find myself moving rescheduled one-on-ones to a No Meeting Thursday or schedule catch up meetings with my staff which defeated the purpose of the day," she added.
In 2021, Tania made a concerted effort to push back when someone scheduled a meeting on No Meeting Thursday and would suggest another day. She said if she did not try to make the change and use the day, it would never happen. "I used No Meeting Thursdays to catch up on sending monthly metrics to team members, work on projects and be more available (in green on Teams) for my team members," she stated.
"Earlier this year, my colleague, Kimberly Kovacs, challenged me to really use No Meeting Thursdays for myself and my personal development and learning opportunities. This allowed me to take advantage of our e-learning opportunities, to spend time on my journaling, and to write and send Lifetime Way recognitions. I worked hard to set boundaries to protect No Meeting Thursday and worked even harder to challenge others to decide if a meeting on a No Meeting Thursday was a priority when it was scheduled or suggested," stated Tania.
In May, Tania moved to the human resources department and her calendar was already blocked off for No Meeting Thursdays by the SVP of the department, Lori Florack. "This was truly the amazing evolution of how No Meeting Thursday has become a priority and a huge morale boost for me as a new person to the department," said Tania. "I love that my leadership and the company leadership has dedicated specific days that allow employees the time and space to be productive, creative, and accountable for their own employee development success," she added.
To learn more about benefits offered at Excellus BlueCross BlueShield visit careers.excellusbcbs.com.
Job Opportunities
Are you looking to take the next step in your career and make a difference in others' lives?
We have the right fit for you. Positions are available in many departments including Customer Care, Operational Excellence, Marketing and Sales, Information Technology, and more. Check us out at ExcellusBCBS.com/Careers. Get to know our people and our values, and grow your relationship with us. For more information, reach out to Director of Talent Acquisition Jason Helsdon at (585) 453-6215 or Jason.Helsdon@excellus.com.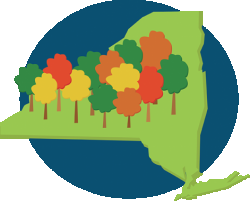 Latest posts by A Healthier Upstate Contributor
(see all)