When she began her career in 2017 as an intern in safety net and individual market sales at the Health Plan, Kaitlin Hawkins-Rusch couldn't foresee how involved she would become in diversity, equity, and inclusion and how it would impact not only her professional life, but her personal life as well.
As an intern, Kaitlin observed that discussions around diversity often focused on visible differences. Reflecting on her own personal experience with a family member, she wondered if there was room to expand the definition of diversity to include characteristics that may not be outwardly visible. Kaitlin expressed her curiosity to a senior leader who told her about AVID (Awareness of Visible and Invisible Disabilities), a new Employee Resource Group that was forming.
She was very interested. Having a close family member with autism, Kaitlin was eager to learn more about how to support someone with a disability. Autism can often be referred to as an "invisible" or "non-apparent" disability. According to Disability:IN "many disabilities, such as mental illnesses, learning and attention issues, some physical illnesses, neurodiversity, and many other disabilities are not apparent." For some individuals on the autism spectrum, the challenges they face may not always be apparent but still impact their daily lives. For Kaitlin, the situation was more complex as her family member did not acknowledge their diagnoses. Seeking to gain a greater understanding of how to support individuals with disabilities, including her family member, Kaitlin engaged with AVID during the group's launch in 2018.
The mission of AVID is to create awareness and understanding of disabilities and their impacts in order to promote an inclusive culture across the organization. The group aspires to engage its membership, and the organization as a whole, in developing and identifying ways they can impact the organization and their communities. All Health Plan employees are welcome to become members of AVID and the group is designed to support and advocate for all disabilities. They serve as a resource to employees on disability-related topics and issues and provide forums for discussion and learning that can facilitate change on behalf of employees.
In 2019, Kaitlin transitioned from an intern to a full-time employee in the Human Resources Department and became more involved in the AVID Employee Resource Group, serving as a co-chair for the past 3 years. "I love being part of it," explains Kaitlin. "It makes me feel like I have a chance internally and, in our communities, to advocate for something that doesn't always get awareness." She explained that belonging to the employee resource group provides an opportunity to make a difference and help people feel more valued. Everyone in the group comes together with the desire to learn.
"We've started to branch into different areas such as intersectionality between disabilities and other aspects of an individual's identity, the unique challenges they face and what we can do in our organization to help," says Kaitlin. She notes that the group is intentional about their journey of inclusion. "Disability inclusion isn't specifically about disabilities but about accommodating everyone's needs," notes Kaitlin. The group continues to examine the definition of disability and how it can be more encompassing. "We are exploring the connection between mental health and disability so that we can bridge the gaps and increase our ability to support more people and change the stigma around disability."
Kaitlin points out that AVID, as well as the many other Employee Resources Groups the Health Plan has, is open to anyone within the organization who is interested in joining. "We have individuals from our Member Care department who belong to AVID so that they can apply what they learn to support our members better," explains Kaitlin. As a company sponsored extension of our organization's diversity, equity, and inclusion initiatives, Employee Resource Groups strive to create a safe and welcoming space for everyone.
The AVID Employee Resource Group helps lead the organization in recognizing National Disability Employments Awareness Month, World Down Syndrome Day, Autism Awareness Day, Deaf History Month, and more. The group has organized various speakers and panel discussion on topics related to disability inclusion and conducted a month-long session called Lifetime of Signing, teaching the basics of ASL and sharing information on deaf culture.
This year, Kaitlin took her involvement with disability inclusion a step further and provided support, from data collection to project management, for the Disability Equality Index submission. As a result of this collaborative effort, the Health Plan was named to the Best Places to Work for Disability Inclusion after receiving a top score of 100 percent on the 2022 Disability Equality Index (DEI), a national benchmarking survey by Disability:IN and the American Association of People with Disabilities.
"My involvement with AVID and learning more about autism and the disability space has allowed me to be more aware of my family member's needs and understanding alternative ways to communicate and connect," Kaitlin explains. "The increase in my general understanding of neurodiversity has impacted so many of my relationships. I feel like I'm more able to help others in my family communicate and think differently."
To learn more about how we embrace diversity at Excellus BlueCross BlueShield visit our careers page.
Job Opportunities
Are you looking to take the next step in your career and make a difference in others' lives?
We have the right fit for you. Positions are available in many departments including Customer Care, Operational Excellence, Marketing and Sales, Information Technology, and more. Check us out at careers.excellusbcbs.com. Get to know our people and our values, and grow your relationship with us. For more information, reach out to Director of Talent Acquisition Jason Helsdon at (585) 453-6215 or Jason.Helsdon@excellus.com.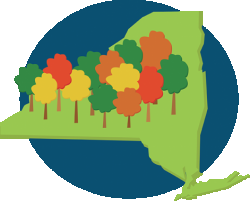 Latest posts by A Healthier Upstate Contributor
(see all)