"Living our mission and applying an I.D.E.A. (inclusion, diversity, equity, and access) Mindset takes all of us," says Sady Alvarado- Fischer, Vice President, Diversity, Equity, and Inclusion Officer(DEI). One way we are making a difference is through our Health Equity Awards (HEA) to partner with our community and help fund health and wellness programs that address racial and ethnic health disparities.
Language and cultural barriers can limit access to information, health care, and pose serious health risks. Empire Justice Center received a Health Equity Award to enhance the language accessibility of Common Ground Health's "My Health Story 2022" survey to hear from a diverse group of respondents. Individuals in under-resourced communities can take the survey and share important health information that impacts their well-being and environment.
"You cannot be committed to Diversity, Equity, Inclusion, and Accessibility and not address language barriers. By not addressing the language barrier, you are contributing to the systemic racism you are trying to dismantle. Language barriers are a tool of racism and oppression," says Marlene Cortés, Senior Program Manager, Empire Justice Center.
Increasing accessibility to the survey included adding a text-to-speech option in English and Spanish for those with low literacy levels, or who are legally blind or visually impaired. The HEA funds also supported an American Sign Language (ASL) version.
"I took the survey, and it was awesome because every question and answer had ASL video. I was able to understand without worrying about the English form. This is a first survey which includes ASL that I am aware of done in public. Thank you for breaking the barrier and I hope we will see more of these going forward," says Ray Kenney, Monroe County Language Access Coalition.
Survey results will provide a better understanding of where health inequities need to be addressed in our communities, that can now include the needs of people with limited English Proficiency (LEP), and the Deaf and hard of hearing communities.
"This HEA-funded initiative is just one example of what can happen when we partner with community advocates and experts, like Marlene, to address historical barriers to healthcare and develop innovative solutions to improve language access," says Sady.
Empire Justice Center also used HEA funds to provide more than 10,000 "iSpeak/iSign," Language Identification Cards to individuals with Limited English Proficiency (LEP) or are Deaf or hard of hearing, to share with providers and advocate for their need to communicate with an interpreter.
"Together, we can increase equitable access to healthcare services – and when we do so, everybody benefits," says Sady.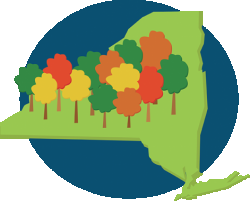 Latest posts by A Healthier Upstate Contributor
(see all)