For the second year in a row, our organization has been named a Best Place to Work for Disability Inclusion! In conjunction with Disability Pride Month, which is celebrated in July to commemorate the July 26, 1990 signing of the Americans with Disabilities Act (ADA), we are spotlighting the incredible ways our employees drive change from within – from advocacy, to accessibility, to stepping outside of their comfort zone.
A team effort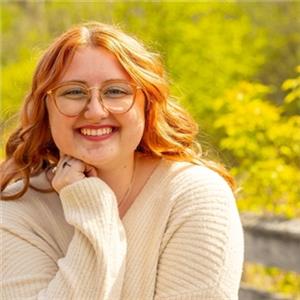 Kaitlin Hawkins-Rusch, Talent Management Business Partner, is the co-chair of the Awareness of Visible and Invisible Disabilities (AVID) Employee Resource Group. This year's Disability Equality Index submission would not have been possible without her support and involvement, from data collection to project management.
Now in her third year as co-chair of AVID, Kaitlin got involved with the Disability Equality Index application after last year's initial entry. "I wanted to see where improvements could be made, where we could continue to do better. Karen Bodley spearheaded last year's entry and I've really just picked up the baton."
As the sister of someone diagnosed with autism, Kaitlin got involved with AVID early in her days with the health plan while an intern. Former President/CEO Chris Booth connected her with AVID, who in turn connected her with AutismUp, which provides autism support programs and services in the Greater Rochester and surrounding areas. She volunteers with their I Can Bike camp and participates in the annual Kite Flite.
[My brother] didn't understand when he was diagnosed as autistic and to this day, he doesn't identify as autistic. I didn't put the pieces together and learned about his diagnosis later in life. He was just my brother," Kaitlin said. With AutismUp, I realize there were so many things we could have provided him, so he'd have been better supported. I've learned many ways to try to better connect with and support my brother but volunteering with them gives me the opportunity to help other individuals and families both with and without disabilities."
Kaitlin says she's proud of the space AVID has created for its members and is excited for the work ahead.
She explained that this ERG has "started to create a space to challenge people's perspectives of people with disabilities, especially in the employment space. It also has created a safe space for people to feel supported…so they know others are pushing for more inclusion and equality," she said. "There may still be employees who don't feel comfortable self-identifying as having a disability, so there's still work for us to do."
100% means more
While the organization has received a score of 100% both years it has applied to the Disability Equality Index, our inclusion efforts don't stop there.
A score of 100% on the Index does not convey perfection. In fact, a Digital Accessibility Program Manager role was created as a result of our 2021 application findings, recognizing the need to have a designated role focused on digital accessibility for both our internal and external customers.
Justin Blais, our new Digital Accessibility Program Manager, shares more about his role and what we can all do to improve digital accessibility for ourselves, colleagues, and members.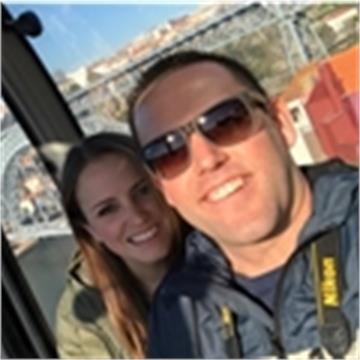 Can you tell us a bit about what your job entails?
The Digital Accessibility Program Manager role is focused both internally at our employee experience and externally at all our other constituent experiences. This includes websites, software & systems, documents, videos, emails, mobile apps, etc. Any of these digital touchpoints needs to meet the basic level of Web Content Accessibility Guidelines (WCAG) 2.1 AA criteria and/or follow best practices for content creation.
In addition to evaluating and progressing the accessibility of these digital touchpoints, the role will also act as a primary driver for providing resources, knowledge, and training around digital accessibility to Employees. Everyone has a role to play in accessibility, but not everyone has the resources and knowledge, even if it is something you are passionate about; my goal is to help close this gap!
What got you into digital accessibility?
My first experience with 'digital accessibility' as a concept came at my previous company in 2012. We needed to ensure Word documents being created as artifacts were 508 compliant so that people who might use a screen reader can get meaningful access to the same information. I did research on how to set up Word files correctly, and that really highlighted to me the importance of thinking about structure, labeling, setting up tables correctly, etc.
When I joined Excellus as a contractor back in 2016, I was hired as a business analyst for the Translation Services and Digital Accessibility projects. Eventually, I was hired as a Portal Manager which ultimately molded into our Digital Product Manager role. During this time, I continued to carry accessibility as a responsibility for our external websites and improve processes and knowledge with teams that create external digital 'stuff'.
I'm very passionate about the accessibility of our digital ecosystem and am excited to keep this battle going on our external side while also taking focus to our Employee experience as well.
What is one of the biggest misconceptions about the work you do?
One misconception is that digital accessibility is a complicated nuisance and needs hours of specialized training. While specialized training is certainly needed for some roles (developers, video editors, content creators, others), there are so many quick little things that we can all do when writing emails or creating that Word or PowerPoint file that can tremendously improve the experience for someone using assistive technology.
The second is that digital accessibility = section 508. Section 508 was established as a set of criteria for government entities or anyone doing business with or receiving funds from them to adhere to when creating or providing anything digital (websites, files, etc.). While section 508 plays a part of digital accessibility, it is not all encompassing and really only applies to a portion of our business. There are standards and sets of criteria such as Web Content Accessibility Guidelines (WCAG) 2.1 that stay more modern and are broadly focused.
"Get outside of your comfort zone and challenge yourself"
With progress worth celebrating in our work toward disability equality for our employees, and lots more work to be done, we can also recognize the ways inclusion and accessibility impact our daily lives as well. Living the Lifetime Way, including modeling IDEA and caring for our wellbeing, doesn't end when we log off.
Chad Williams, Pharmacy Operations, Excellus Rx Pharmacy Management, recently completed a Spartan Race. He shares his experience with the race and as an athlete with cerebral palsy.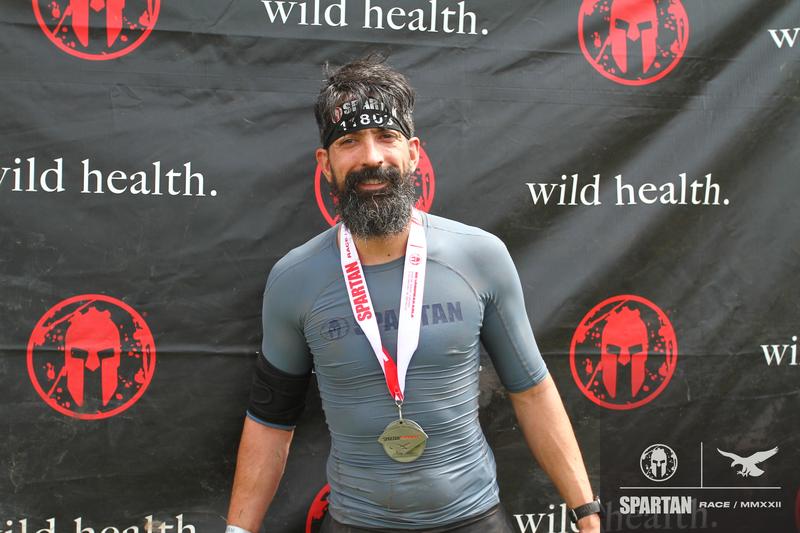 What does a Spartan Race entail and how did you get involved?
A Spartan Race is an obstacle course race that has varying levels of distance and difficulty. The race that I signed up for was a Spartan Sprint. The Sprint consists of 20 obstacles over 3 miles of mud and tough terrain. I have watched Spartan events on TV and on social media for several years and have always looked up to the athletes that compete in these races. The idea of completing a Spartan myself just didn't seem like something that was possible for me. In 2021, I was dealing with severe spasticity related to my cerebral palsy. I spent much of 2021 either in pain or wondering how long I would be able to go before the pain would come back. Not only did I miss out on some things, but I felt like I lost a little bit of myself. Rather than continue, I made a choice to find a way to alleviate the pain and set some tough goals for myself so that I could show myself what I am capable of. With that, the challenge to train for and complete a Spartan Race came about. I started training several days a week, starting in January, and I completed my Spartan Race on June 11th.
Do you have another race lined up or are you moving onto other adventures?
One of the best things to come from my Spartan training is a new passion for running. Having never been a participant in a 5K before, I entered a few 5K races to ensure that I was in shape for that element of the Spartan and in doing so, I found that I really enjoy running. Before entering the 5K races, I was training on the canal. I would put on some headphones and run on the canal, and I just found peace in doing so. It was calming and it gave me some time to think about different things, and I felt good about myself as well. So, then I started challenging myself to work on my running form and trying to increase my pace and it became a new challenge for me that I enjoyed. So, I have recently signed up for another 5K in July and I am looking at races in August and September. I am also looking at a Spartan Race in October in Lake Placid called a Spartan Trail. The Spartan Trail is 10K hill race with some tough terrain and hills, but no obstacles.
What would you tell others with cerebral palsy who are looking to get involved in athletics?
Every person and every case are different, but I believe there are ways that everyone can get involved in some capacity. With so much information available to us today, there are ways to find options available for your specific abilities. In my case, with the Spartan race, I worked with my doctor as well as a personal trainer that was very supportive in helping to make certain exercises more adaptive and assisted while I worked at being able to build up strength to complete the exercise on my own. My advice would be to start by talking to a doctor, physical therapist, or a certified personal trainer to properly address and work through any limitations that you might have and then set some tough goals for yourself whether that means entering a 5K or setting a consistent exercise routine for yourself. Fitness looks different for everyone but get outside of your comfort zone and challenge yourself, show yourself what you are capable of!
Listen to Chad's story on the Daryl Perry Podcast, on Spotify and Apple Podcasts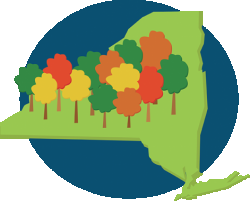 Latest posts by A Healthier Upstate Contributor
(see all)