Putting our health and wellbeing at the top of the priority list can sometimes be a challenge. We often devote so much of our time and energy caring for others that our own wellbeing can end up last on the "to do" list. This was the experience of Jennifer Maszczak, Excellus BlueCross BlueShield claims examiner. In her late teens and early 20's, Jennifer made her health a priority, but after she got married and started a family, maintaining a healthy lifestyle took a backseat to other responsibilities. Over the years, Jennifer became less active and experienced some unwanted weight gain.
One weekend in 2020, Jennifer was feeling sick. Her discomfort progressed quickly to severe abdominal pain. Recognizing this was more than common stomach bug, she went directly to the Emergency Department of her local hospital. There, she underwent a variety of test including a colonoscopy which uncovered a large tumor that was completely blocking her intestine. "The doctors informed me that the tumor had been growing for over 6 years," explains Jennifer. She was diagnosed with colon cancer and emergency surgery was needed to remove part of her colon. The surgery was successful in removing the cancer and Jennifer began her journey of recovery.
While a cancer diagnosis, surgery, and recovery are extremely challenging, Jennifer took hold of this moment and used it as inspiration to reprioritize. "It got me to think, I need to be healthier and start exercising," says Jennifer. In the spring of 2021, she started on the path to a healthier lifestyle by joining some of the many virtual fitness classes offered to employees by Excellus BCBS. The exercise classes, in addition to a weight loss meal plan, allowed her to shed 60 pounds of unwanted weight in 1 year.
"The virtual fitness classes really pushed me to start exercising again," explains Jennifer. She participates in a variety of classes, such as circuit training and intervals, conducted by fellow Health Plan employees. "The instructors are very motivational and upbeat, they are a great bunch of people," remarks Jennifer. The virtual fitness classes were a perfect fit since she prefers to exercise in the comfort and privacy of her home. "I felt comfortable because I didn't need to be on camera," she explains. "I probably wouldn't have gone to in person fitness classes, especially during the pandemic."
When she's not taking part in a fitness class, Jennifer enjoys taking walks with her dogs. Her husband and daughter often join her which provides some extra motivation to keep going. "I want to be healthy so I can be around to enjoy my family."
Jennifer's goal to get back to a more active and healthier lifestyle has not only helped her physically but mentally as well. "It definitely helps my mental state," explains Jennifer. "I think because I exercise in the middle of the day, I definitely see an improvement. It gives me more energy."
As a health plan, Excellus BCBS places a strong focus not only on the health of their members and community but on their employees as well. "We spend our weekdays caring for each other, our members, and our communities," said Amanda Shanahan, Excellus BCBS wellbeing manager. "Some of us are also caring for family members and friends. To support others, we need support ourselves." Because of this, "we care about our wellbeing" has been established as one of the organization's employee values and behaviors, empowering every employee to incorporate wellbeing into their work and personal lives each day.
"If we only focus on our own wellbeing when there's time, there might never be time," explains Amanda. "Intentionally building wellbeing into your day will help you meet your body's needs. It could be taking 5-minutes for a personal chat with a co-worker, stepping away for a nourishing lunch, standing and stretching, pausing to take a deep breath, or taking a 15-minute exercise break. Find what works for you!"
Excellus BCBS is proud to offer its employees a variety of wellbeing options including monthly wellbeing challenges and webinars, virtual fitness classes, mindfulness sessions, nutrition sessions, the Calm app, and Guidance Resources – a free, confidential program including counseling, legal and financial guidance.
To learn more about the comprehensive wellness programs offered at Excellus BCBS visit careers.excellusbcbs.com. These programs help to create a healthy and motivated workforce, making Excellus BCBS a great place to work!
Job Opportunities
Are you looking to take the next step in your career and make a difference in others' lives?
We have the right fit for you. Positions are available in many departments including Customer Care, Operational Excellence, Marketing and Sales, Information Technology, and more. Check us out at careers.excellusbcbs.com. Get to know our people and our values, and grow your relationship with us. For more information, reach out to Director of Talent Acquisition Jason Helsdon at (585) 453-6215 or Jason.Helsdon@excellus.com.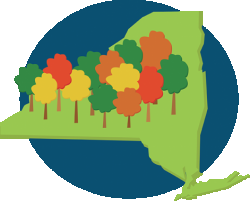 Latest posts by A Healthier Upstate Contributor
(see all)