Carla Fantauzzo, business consultant in the Strategic Programs department, has spent the last 20 years of her career with the Health Plan.  A self-described "people person", Carla does find herself missing the office setting from time to time.  However, the flexibility provided by the Health Plan's current hybrid work environment supports Carla's lifestyle in ways she couldn't have imagined before.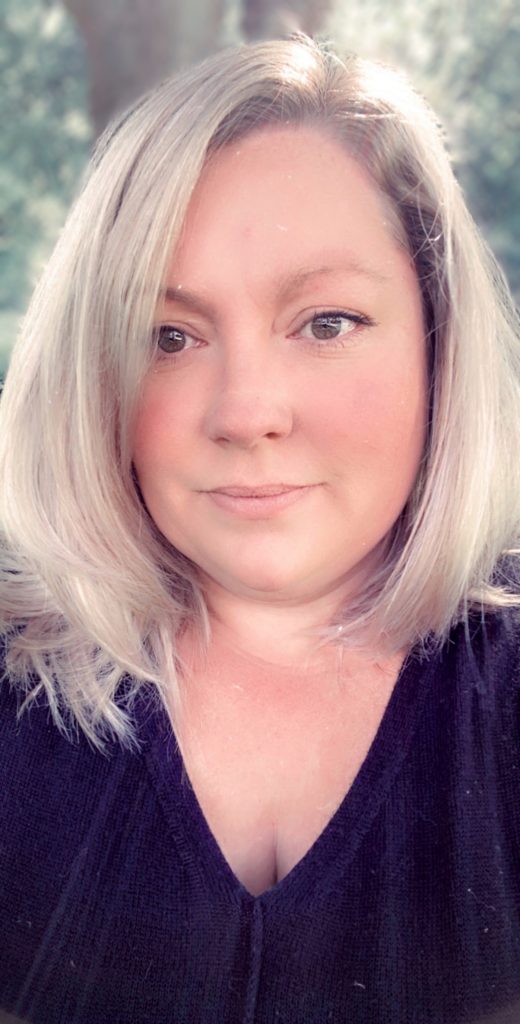 The gift of time
At the start of the pandemic, Carla's oldest child was 4 years old and her youngest was just under 2 years old. With her husband working long hours at his family-owned business, life was a challenging balancing act. "I was always rushing," explains Carla. "I would get home at 5:30 in the evening and fit dinner, bath and bedtime into just a couple of hours."
With the onset of the organization's hybrid workforce, Carla finds that she can do small tasks like put dinner in the oven or pick her kids up from school with ease. "When I decided to become a mother, I really wanted to enjoy the experience and this work environment allows me to do just that," shares Carla. "I get to hear firsthand from my kids how school went that day."
Leading by example
While she knows that being there for her family is important, she still makes time to fulfill her need for workplace connection. "I love that I can be in the office if I choose," says Carla. "The Health Plan has done a great job helping us stay connected." Carla has taken advantage of in-person events like the food truck rodeos, ice cream social, Friendsgiving, and team building activities. "Working virtually was hard at first, but our leadership has led by example, and I never felt pressured to be in the office."
With children popping up in the background of video calls from time to time, Carla never felt pressure to make excuses for her homelife. "My manager would be at home in her dining room for our one-on-one meetings and that helped me feel more comfortable," explains Carla.
Balance and connection
One important factor to Carla's success in the hybrid work environment was a dedicated workspace. This realization came about eight months into working from home. "Having my workspace in the basement allows me to separate work and home. The balance is so much better for me," she says.
Another aspect of a successful hybrid work environment is being intentional about connecting with others. Carla uses No Meeting Thursdays, two days each month that are free from meetings corporate-wide, to reach out to fellow employees. She keeps a post-it® note on her desk to remind herself to reach out and connect for a quick 15-minute coffee chat. "I find that it has allowed me to have better conversations and establish meaningful connections," shares Carla.
Carla, like so many others, has really benefited from the added flexibility of the hybrid environment. "I think it makes us competitive as an employer too, especially with young talent," she adds.
Unexpected challenges
Stephanie Fraser is the director of sales operations and diversification for the Health Plan. She has been with the organization for more than 5 years, 3 of those years working entirely in the office. Her story is a side of the hybrid work environment that we don't hear as often. "I was really struggling when our workforce went remote," explains Stephanie. "I never realized how much I was dependent on human interaction to lead and strategize."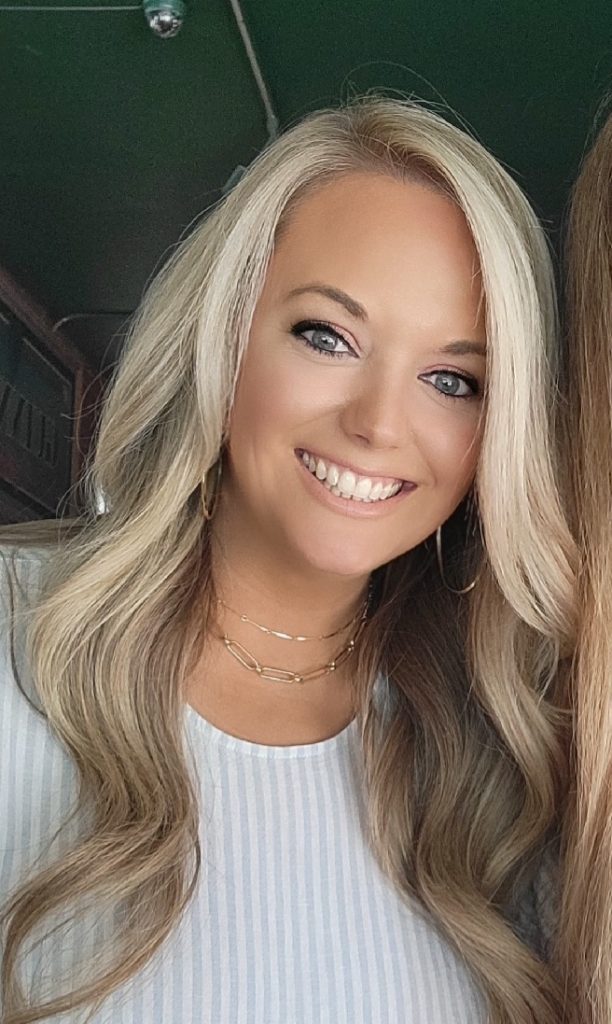 Stephanie's active lifestyle living in downtown Syracuse was turned on its head during the pandemic. Her vibrant downtown neighborhood was suddenly shut down and she couldn't see friends, family or co-workers. "I went on pause," says Stephanie. Her mindset, like many of ours, was that this wasn't going to be permanent, and things would return to normal soon, so she put off establishing a new routine.
Soon, she would face even more change when she began leading the Health Plan's diversified growth team and acquired a new set of team members. "Not only did I have to figure out my current role, but now I needed to show up for my team in a way I didn't before," shares Stephanie. "I had to find new ways to manage myself and hit big goals."
Finding a new routine
After accepting that this new way of working was here to stay, Stephanie set out to establish a routine. At first, she focused on getting ready for work the way she had when she was going to the office. She'd spend time getting dressed and tidying up her apartment so she could be on camera for her calls. She quickly realized that this routine wasn't fueling her, she needed something different. "I'm a creative thinker and I feed off of other people's energy," notes Stephanie. She recognized that her routine needed to involve connecting with others rather than spending time preparing to be on camera. "I took for granted how easily those interactions came to me when I was in the office," she explains. She devised a plan to intentionally connect by reaching out to ten people every Tuesday whom she didn't know.
Stephanie also spent time reading books and using other resources to learn how to lead and work in the virtual environment. "I needed to figure out how to show up for others again," she explains. "I became very close with my team and called them every day to ask how I can be a better leader in this new environment." Stephanie was vocal about the challenges she faced personally. She confided in her leader who offered support and understanding.
Thriving in different environments
A key component to Stephanie's success in the hybrid work environment was the realization that people thrive in different environments and need to support each other. "I realized that some people are at their best at home while others are inspired by people being at a table together," she explains. She is grateful that the organization is now in a situation where employees also have opportunities to meet in-person. "Showing up for people like me who like to be in the office does more than some people may realize," she explains. "Be mindful of how others may benefit from your presence and how it can provide inspiration."
Throughout her journey, Stephanie gained a new understanding that leading in a hybrid environment requires flexibility to suit different situations. "I ask my team to be on camera when they can to help build trust," she explains. "And when we are having a large brainstorming meeting, if people have the ability to be in-person, I encourage them to take advantage of the opportunity."
To learn more about the hybrid work environment at Excellus BlueCross BlueShield visit our careers page.
Job Opportunities
Are you looking to take the next step in your career and make a difference in others' lives?
We have the right fit for you. Positions are available in many departments including Customer Care, Operational Excellence, Marketing and Sales, Information Technology, and more. Check us out at careers.excellusbcbs.com. Get to know our people and our values, and grow your relationship with us. For more information, reach out to Director of Talent Acquisition Jason Helsdon at Jason.Helsdon@excellus.com.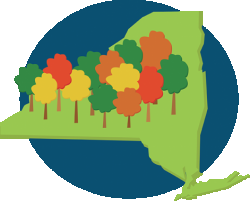 Latest posts by A Healthier Upstate Contributor
(see all)