Tinker Nature Park is magical! As a nanny, this is one of my favorite spots for the kids. It's beautiful and the trails are wheelchair and stroller accessible so the baby can come along and enjoy the sun. The trails are well maintained and feature hidden treasures alongside every turn!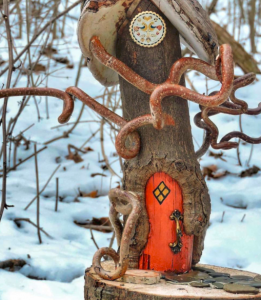 Among the trees and rocks along the trail, you and your kids can discover detailed and intricate fairy houses! Carved into trees, on top of stumps, between branches, everywhere you look there are tiny little houses. The homes are so detailed you just might have to knock to see if someone is home.
The look on a child's face when they discover the charming little houses will make your world feel just as magical as theirs. My favorite part is when they ask me all about the magic of the forest. Seeing a child connecting with nature is just so heartwarming.
Take a closer look
Within the park, there is a small nature museum complete with rotating nature exhibits that display some of the animals that live within the park.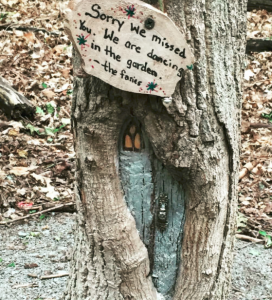 Each fairy house is unique and has an intricate design. Each one offers a great place to stop and take in the beautiful artistry that is perfectly integrated with the beautiful forest all around you. Make sure to stop at each fairy house along the trail to see the creative ways the artists crafted the nature around them into the tiny magical houses.
Don't forget to stop at the nearby playground. There's also a wildflower meadow and an observation blind to sit and see all the animals that walk by. Kids love the enchanting forest as well as the nature they can observe all around them (instead of being stuck indoors)!
Details
Location: 1525 Calkins Road, Pittsford, NY 14534
Hours: 7 am – Sunset
Price: FREE
For more information:
https://sites.google.com/view/tinkerpark
https://exploringupstate.com/the-fairy-houses-of-tinker-nature-park/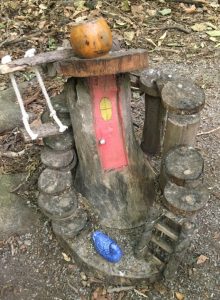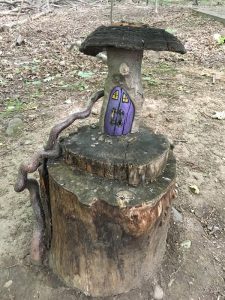 Allison Kompare is about to be a senior at SUNY Geneseo in Rochester. She loves reading, painting, camping and her dog. Allison has grown up in Rochester, New York nearly her whole life and loves all the opportunity the area has to offer. On the weekends you may find Allison on a camping trip in the Adirondacks, or lounging on her dock at Chautauqua. Allison loves all things kids and animals and is extremely excited to be graduating from college in just a few short months!

Latest posts by Allison Kompare (see all)