My mom always says that my coming home from college during breaks is a blessing and a curse.
She loves having me there, but by the end of the week, she's wondering when it's time for me to go back.
I'm no longer a contributing member of the family—for the short week that I'm home, I pretty much just want to veg out.
For many college students like me, Thanksgiving is a much needed break from studying. Still, it can be overwhelming coming back home after being away for a few months – especially for first year students. From this senior's perspective, here are a few ways parents can avoid pushing your college kid's buttons without feeling like you're walking on eggshells.
Don't Ask So Many Questions
It's Thanksgiving, and I love being home, enjoying my family's company and eating my mom's sweet potato casserole (topped with marshmallows, of course). Everything is going great, and I'm finally relaxing before heading back to college for a few more weeks of classes and finals before winter break. Then, the questions start—from Mom, Grandma, Grandpa, Aunt Rebecca, Uncle Danny….
"What do you want to do when you graduate?"
"Do you have a boyfriend yet?"
"How's your internship?"
"What are your classes like?"
I just got home from a stressful semester that still isn't over and now you have me thinking about it all over again. Some of us still have no clue what we want to do after graduation; let's just enjoy the turkey and trimmings, shall we? Also, chances are, I still do not have a boyfriend. (I'll let you know when I do).
So, steer away from what feels like very personal questions. (My internship supervisor said her adult son gives her the "time out" signal, meaning TMQ or "too many questions." She knows to cool it for a while. "I've learned the less I ask, the more he's apt to tell me," she said.)
Let Me Enjoy Being Home
Of course I want to sit and tell you everything about my life, Mom, but we talk on the phone almost every day while I'm at school. So, can I just have these next few days to myself?
This isn't to say that I don't want to spend time with you, because it's actually one of the things I want most. However, while you might think I'd enjoy going to family friends' homes with you, I'd rather not. My time at home is precious.
I'd also welcome a few days' reprieve from household chores. Most of all, please let me sleep in the mornings! I need a break from my busy academic life when I'm constantly on the go and following a strict schedule. It's nice to just kick back and enjoy the moment.
Keep the "Constructive Criticism"  to a Minimum 
I realize that everything you say to me comes from a place of love and affection, but it doesn't  always come across that way to this stressed-out, on-edge college kid.
Please, don't comment on my weight or ask when I think I'm going to lose the freshman 15. Don't even ask about my eating habits at school. Chances are you already know I'm not the poster child for the new food pyramid. I'm eating enough and no, not just ramen noodle soup and mac and cheese.
And, it's not just my appearance that's off limits. I know I could   be doing better in school and trying harder. Just don't bring that up now so I can get a break from worrying about this stuff even for a little while.
In addition, especially after this recent election, please, don't bring up politics!  We all have our opinions, but it's not worth the fight over the mashed potatoes. Let's enjoy the holiday, not start World War III.
What We Love to Hear 
Tell me about what you and the family have been up to. Trust me, I hate missing out on so much while I'm gone, so please, let me know what's going on in your life
Tell me how proud you are of me, that you know I'm out there doing something great for myself. I always love to hear that!
Remind me that it gets harder and harder each time I leave.
None of these suggestions mean you have to stop being a parent and caring, because you never will; just give me a little space while I'm home. While I'm not exactly on my own yet, college gives me time to grow into being an adult. I just need the safety and comfort of home during this break to recoup so I'll be renewed and rejuvenated to tackle those last minute projects and finals.
I want this time together to be as peaceful and joyful for you as I want it to be for me. Besides, I'll be back for winter break before you know it! (And, no, you still can't ask me those overly personal questions then either.)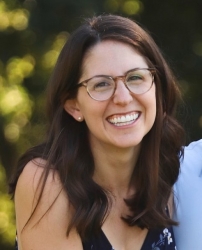 Latest posts by Erika Gruszewski
(see all)