Beware the Ides of March! As game time approaches, take a peek at some of our most popular recipes. We've put them head-to-head in a friendly competition where YOU vote for the winners. Check out these fantastic recipes and then submit your vote on who "won" each of the match-ups. Just tell us your favorite recipe from each bracket in this blog's comments section or on our social media posts.
And let us know which recipes you've tried! We'll tally up the winning recipes and have them compete for the championship. Take a look at the recipes and "captains" of each dish below.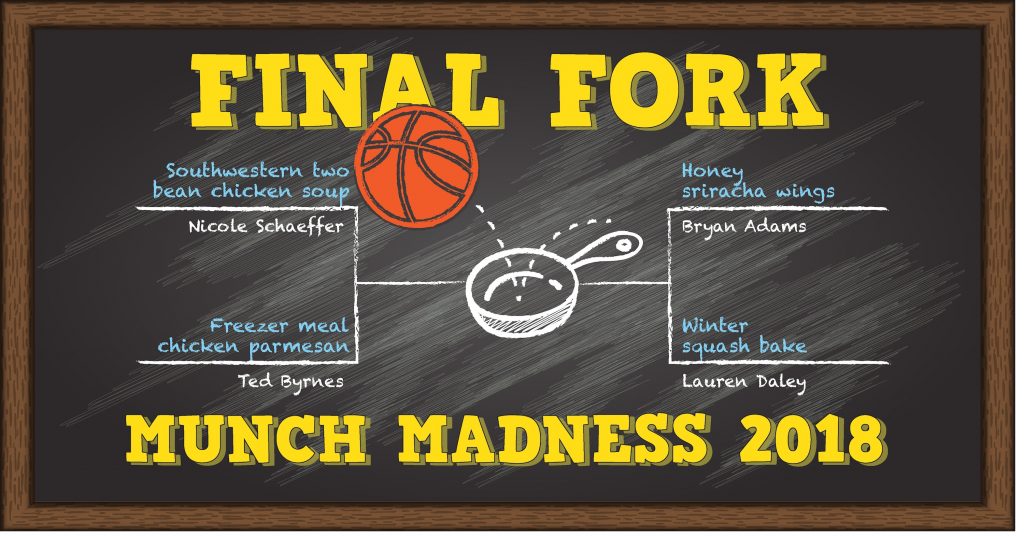 ]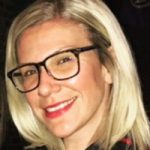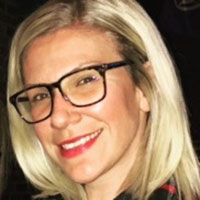 Nicole "Southwest" Schaeffer
Check out her recipe: Southwestern Two-Bean Chicken Soup
Raised in Skaneateles, Nicole came to the Rochester area for both her undergraduate and business school education. She has worked in the healthcare field for seven years, two of which have been spent at Excellus BCBS. Her interests include sports, fitness, travel, reading, music, dogs, and especially coffee.

Ted "Crockpot" Byrnes
Check out his recipe: Freezer Meal Chicken Parmesan
Ted was born and raised in Central New York and likes things that make him laugh, learn and appreciate. Those criteria first led to his once-thought-improbable marriage and are now fulfilled to overflowing with the addition of his two young children. Other earthly pursuits that contribute to those ends include music, camping, books and magazines, technology, comedy, playing lacrosse and watching professional ice hockey.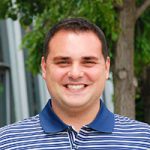 Bryan "Not the Canadian" Adams
Check out his recipe: Honey Sriracha Wings
Born and raised in Rochester, Bryan now resides in Farmington, NY with his wife and two lovely daughters. He performs with a comedy improv group called Nuts & Bolts, officiates high school football, and is currently a "swami" with Universal Life Church (which means he gets to marry people). It's a good day when everyone gets out of the house on time.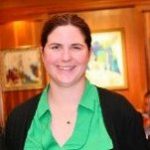 Lauren "All Day" Daley
Check out her recipe: Winter Squash Bake 
Lauren hails from Pittsburgh but now calls Rochester home. As one of the few people on the planet from the Steel City who doesn't follow professional sports, she enjoys flannel, bonfires and craft beer and firmly believes peanut butter cups should be added as a food group.